Wily founder returns with cloud management
SaaS harness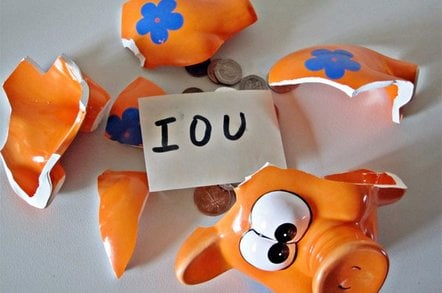 Four years after selling his Wily Technologies to enterprise giant Computer Associates for $375m, Lew Cirne is back with an apps management service that individuals can afford.
Lew Cirne's New Relic has announced that you can now monitor and manage PHP and .NET applications at a price that undercuts what Wily and CA could achieve by up to 90 per cent.
Cirne has also announced that he has closed $10m in series C funding for New Relic, led by Tenaya Capitol and with Allen and Co. They join existing backers Benchmark Capital and Trinity Ventures.
New Relic is delivering application-level monitoring using the software-as-a-service model via PHP host Heroku on Amazon, and through services on Engine Yard, RightScale, Joyent, and GoGrid.
The PHP and .NET application monitoring and management services follow the two-and-a-half-year-old company's existing Java and Ruby offerings.
Prices run between $50 and $200 per month for a single physical or virtual server for a month. That compares to what Cirne said was a price point for Wily of $1m and that typically was a six-month engagement to sell and install. As a service, New Relic downloads an agent to your application and monitoring takes place in the cloud.
The New Relic agent will repot on how your application is using elements on the outside such as a memcached system, Cassandra database, and web services.
The company, which has just over 30 employees, claims 900 paying customers out of a total customer base of 5,600 at organizations including Best Western, Fox Interactive Media, AT&T Interactive, and Sears.
"New Relic compared to Wily is like a cell phone compared to sat phone,' Cirne said. "We are a lot cheaper and more accessible. The SaaS model means our customer self deploys, our price is 90 per cent cheaper than the on premises enterprise products, and they don't have the TCO hassles of managing the management software." ®
Sponsored: Becoming a Pragmatic Security Leader