Genuine white iPhone 4 spied in wild
Helps to have a mate working for Apple
Want a white iPhone 4? Then find yourself a buddy at Apple's Cupertino campus. That's how one - probably the only - lucky US punter got his.
The unnamed gent was spotted waving his white one around at an event in New York last night. A flabberghasted Geek.com reporter asked him where the heck he got it, assuming no doubt - as we did at first - that it was a conversion job.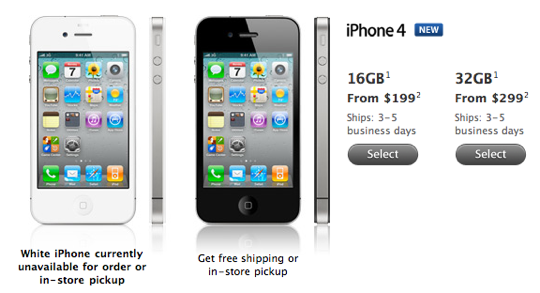 As rare as rocking horse s**t
No, Apple has apparently been offering the white iPhone to campus staff, one of who slung one this fellow's way.
Apple promised everyone the chance to buy a white iPhone 4 when the handset was announced back in June. Since then, it has delayed and delayed again the blankly hued device's release.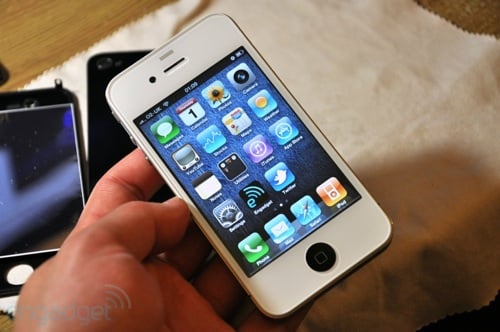 Can't buy? DIY!
It has been said by Apple in the past that manufacturing difficulties were to blame: the Geek.com expands on this notion, suggesting that, with front panel and home button made by two different manufacturers, Apple couldn't get the two components' colours to match perfectly.
Of course, what's not clear is whether Apple now has good, colour-matched white iPhone 4s - or is just handing staff early, rejected-for-sale manufacturing output. We know which of the two we think it is... ®
Sponsored: Your Guide to Becoming Truly Data-Driven with Unrivalled Data Analytics Performance