Seagate shenanigans hide cunning plans
Privacy rules again, okay!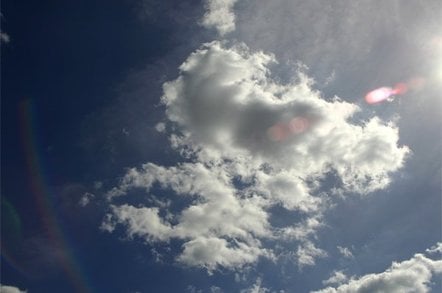 Seagate has admitted it is discussing going private for the second time in a month.
In a statement it said "it has received a preliminary indication of interest regarding a going private transaction." Seagate is talking with the unnamed party concerned and "has retained Morgan Stanley & Co. Incorporated and Perella Weinberg Partners LP to provide financial advice and Wilson Sonsini Goodrich & Rosati and Arthur Cox as legal counsel." It isn't saying anything else.
In September it reportedly talked to Silver Lake and TPG Capital. The talks foundered because Seagate's estimates of its future earnings did not justify the valuation of the firm in the view of these two parties.
Various sources such as Bloomberg, Reuters and the New York Times identify the two parties involved this time as TPG Capital and Kohlberg Kravis Roberts and co. Seagate was capitalised at more than $6bn yesterday, which would make it a large deal.
Seagate went private in March 2000 and returned to public ownership in 2003. It has worked hard to correct missteps that took place since then under the leadership of CEO Bill Watkins, who was ousted in January 2009, with chairman Stephen Luczo taking on the CEO role. He is still in place.
There are signs that Seagate is making progress, such as the Momentum XT disk rive with an embedded flash cache providing near solid state drive performance when reading data. But there are also signs of faltering technological expertise, such as its 5-platter, 3TB drive seen in the FreeAgent GoFlex external storage line. WD has also introduced a 3TB external drive and this is a 4-platter unit, indicating WD has managed to achieve a higher areal density, giving it 750GB per platter instead of Seagate's 600GB per platter.
El Reg's working premise is that Seagate's executive leadership wants the company to go private so that it can restructure itself in some way and eventually return to the stock market in better shape than it is now.
HItachi GST, another hard disk drive manufacturer, is seeking to go public, if reports and various industry sources are to be believed. While one company wants to exit the stock exchange limelight, it seems another wants to step into it. ®