Digital Stream DHR8203U Freeview HD DVR
Going with the flow?
Get with the programme
The programme guide is OK, but nothing special – surely Digital Stream could have managed more than just seven channels at a time? You can search by programme name, which is good – but not as good as being able to set up persistent searches that run automatically.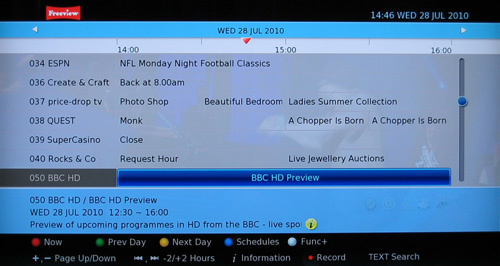 The EPG is nothing special, but adequate
Recordings are named with the date and time, which does make it simple to keep track of which recording has which episode in it at a glance, even if you've not listed recordings by date. Incidentally, recordings from BBC HD are typically around 3.2GB per hour.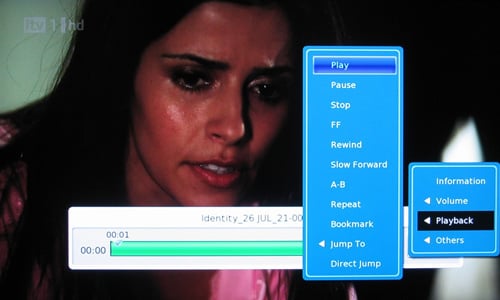 To access some functions, you have to work through a few levels
You can move programmes to folders, and even copy them to an external hard disk – but it must have been formatted from the Digital Stream device, can't be read on a PC, and furthermore, you can't copy HD material. You can, however, access JPG and MP3 files from USB media, including FAT-formatted drives; the Ethernet port remains, for the time being at least, merely ornamental.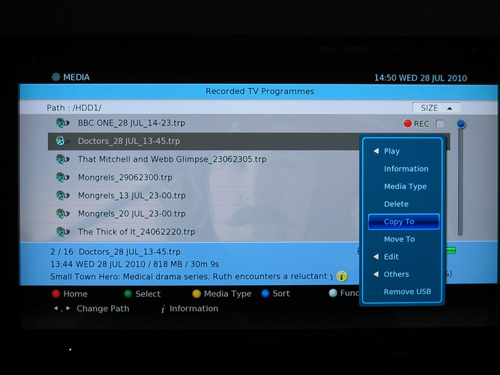 Recorded files are named with the date, which can look a bit techie
Generally, the Digital Stream proved pretty reliable, and I didn't miss any recordings, though some from ITV missed a couple of seconds at the start. There were some other niggles, though. One being when chase-playing a recording, if you fast forward through the ads and catch up with the broadcast, you'll be dropped back to live TV, rather than chase play.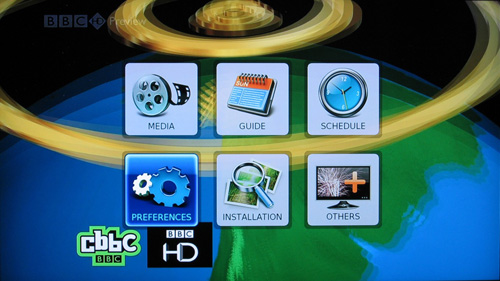 The main menu is a simple grid of icons
That's fine if you were watching the channel you're recording, but if you were watching something else before chase playing (say BBC2, then chase-playing a recording on ITV1) you'll be taken back to that channel instead of the one that's being recorded. Instant recordings last for two hours – you can change the time with another press of the record button, but there's no easy way to say 'until the end of this programme'.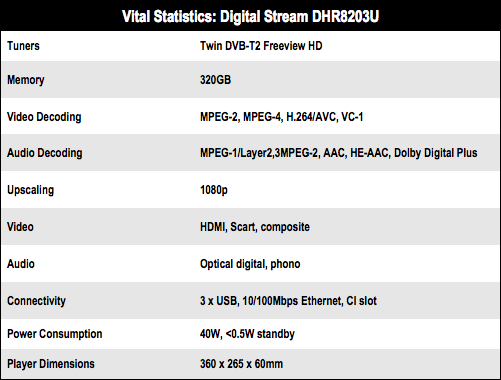 Sponsored: Detecting cyber attacks as a small to medium business