Sony Reader PRS-350 Pocket Edition
Sony shows the rest how it's done
Ditto the virtual keyboard you can use to enter text notes - in a separate application, for marginalia you can scribble with the stylus. Whatever the many benefits of E Ink tech - low power consumption, high bright-light readability - it's dog for drawing on. The nature of the touchscreen means you type quite slowly if you use your finger(s) - at least at first, as you learn to judge your accuracy - but it's quite possible to go too rapidly for the screen if you tap with the stylus.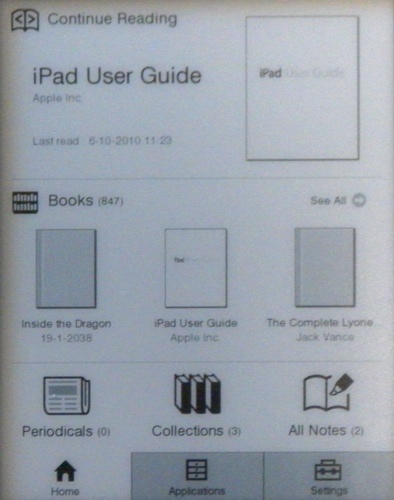 The UI is basic, but straightforward
I could easily get three of four Qwerty keys to highlight simultaneously so slow is the refresh rate. Your text will appear eventually, ditto the electronic ink that flows virtually from the stylus - there's a very noticeable lag that reminded me of passive matrix LCDs of old.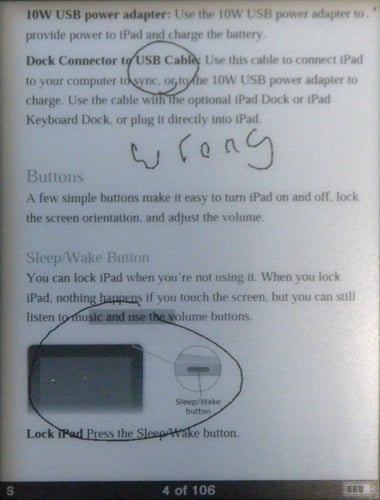 Scribble notes as you go
There's no memory card slot on the PRS-350, but with 2GB of on board storage, you may not need one - you can get a lot of long novels into two gigs. You can copy over pictures too, but what's the point on a 160-greyscale screen?