Sony Reader PRS-350 Pocket Edition
Sony shows the rest how it's done
Review You may recall that I wasn't very impressed with Samsung's E60 e-book reader. Sony's new Reader Pocket Edition is a very different page out of the book.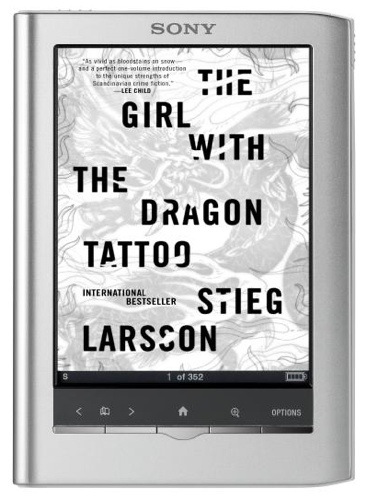 Sony's Reader Pocket Edition PRS-350: the acme of e-book readers?
Where the E60 is thick, the Reader is thin - and weighs a mere 155g. The E60 is clad in plastic, the Reader is armoured in aluminium. Both have a stylus and a tap-detecting screen, but where the stylus is mandatory on the E-60, the Reader can be controlled using the tip of your finger.
To be fair to Samsung, the E60, which was unveiled in January but has only now started to ship over here, is last year's tech, and I'm sure it'll do better second time round. Sony, by contrast, has been making e-book readers for years, and it shows.
The skinny gadget is compact and feels solid - helped by said metal exterior. The inclusion of the touchscreen has allowed Sony to dispense with many of the buttons and keys it put on previous models. So there's a slim line of keys on the front - for page turning, going to the home screen, a zoom key and an Options button.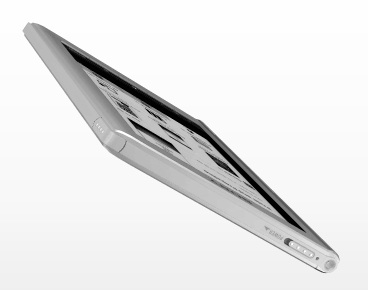 The power control is on the top - the stylus is tucked into the corner
There's a power slider on top; the stylus is tucked into a slot on the right side; the base is home to a micro USB port and a recessed reset switch.
Sponsored: Webcast: Why you need managed detection and response