Hitachi GST catch up with 10K drive
600GB and a power-miser but late in the game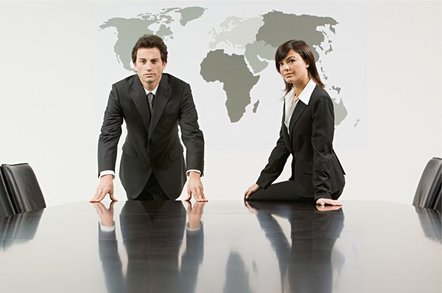 Hitachi GST has caught up with its competitors, announcing a 600GB, 2.5-inch enterprise drive and claiming better power-efficiency than anyone else.
The Ultrastar C10K600 spins at 10,000rpm and is a 3-platter drive, with a 341Gbit/in2 areal density drive and comes in 300, 450 and 600GB capacity points. Hitachi GST claims its operating power specification is at least 22 per cent lower than the competition and that it has up to 18 per cent faster sequential and up to 15 per cent better random performance than competitive products too.
However, it is a bit late. Seagate's Savvio 10K.4 came out in February this year and Toshiba's MBF came out in mid-June. Western Digital doesn't have a 600GB, 10K, enterprise 2.5-inch drive yet - the Velociraptor VR200M is not classed as an enterprise drive as the WD S25s are. Samsung doesn't have an equivalent drive either.
The C10K600 comes with a 64MB cache and dual port 6Gbit/s SAS interface. It optionally offers bulk data encryption to the Trusted Computing Group's Enterprise A Security Subsystem Class encryption specification. The Savvio 10K.4 and Tosh MBF have encryption too.
Hitachi GST's new drive is available now and shipping to OEM partners. ®
Sponsored: Practical tips for Office 365 tenant-to-tenant migration