Cisco Flip Mino HD 8GB video camera
Image stabilisation, at last
Close encounters
The Flip Mino HD would certainly benefit from some kind of close-up mode, as the limitations of its fixed focus are frequently noticeable. Likewise, with the digital zoom, which, while better than most, is no substitute for an optical one. An extra memory card slot would make it more attractive too, but the Flip design concept is to avoid complication with the emphasis on ease of use, as well as look and feel.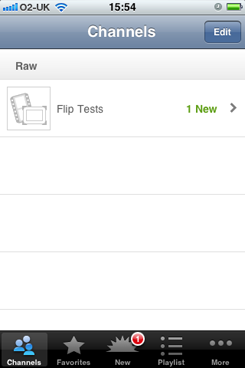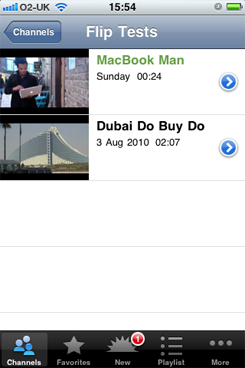 iPhone access of your FlipShare channel to view your uploaded clips
The comparative tests with early 2010 Mino HD suggest that, to get the faster frame rate, this new model has made sacrifices with quality and appears to have increased video compression, as the definition does seem slightly impaired compared to its predecessor, but the lighter exposure does seem to work better overall.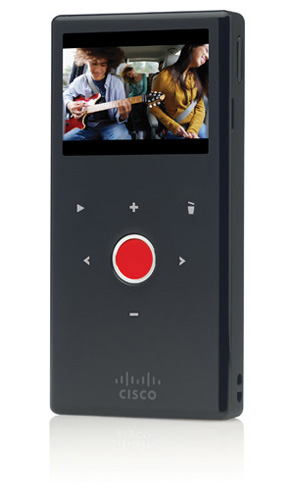 Available in the UK from November, but not in the pretty colours US buyers get to choose from
Yet if there was one outstanding complaint, then it's the touch-sensitive controls. On the earlier model, they seemed too insensitive, and with this version, the reverse appears to be true. Even though there are hoops to jump through to avoid accidental deletion of files, it never fails to be alarming when the lightest finger swipe can bring up the prompt: Delete video?
Verdict
The Flip Mino HD bears some comparison to the iPhone. While not the cheapest, it does have some cachet as a fashion statement. Moreover, while it doesn't do everything that you want it to, what it does do, it does fairly well. It's also great fun to use, finger trouble aside. It is pricey though, but given its portability, acceptable image quality and convenient on-board software, this pocket-friendly camcorder will continue to appeal to those who just want to keep it simple and get results. ®
More Camcorder Reviews...

Creative
Vado
Sony Bloggie
MHS-PM5K
Samsung
HMX-U10
Toshiba
Camileo S20

Cisco Flip Mino HD 8GB video camera
Compact and convenient HD cam gets a subtle makeover with image stabilisation and a faster frame rate.
Price:
8GB (£180), 4GB (£150) RRP