CommVault proffers ninth Simpana generation
Avamar-like dedupe added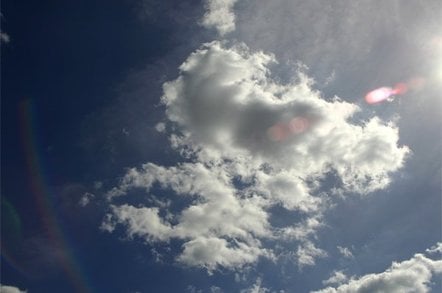 CommVault has added source deduplication in its ninth major release of Simpana, its data protection and management software suite.
Previously a central Simpana system deduplicated data; now client systems can deduplicate the data they hold before passing it on to the central Simpana server where another round of deduplication takes place. This is the deduplication method used by EMC's Avamar product.
It means that the network bandwidth needed for the client to centre links can be much less and also that the central Simpana can store more days and weeks of backup data. CommVault said: "By integrating deduplication at the source and target, Simpana... improves backup speeds and efficiency, eliminating up to 90 per cent of redundant data and reducing network traffic by up to 90 per cent."
For SAP customers, Simpana 9 offers policy-based archiving for improved database and application performance, as well as other integration features.
CommVault has also speeded up Simpana's ability to protect virtual machines (VMs), with SnapProtect software, claiming: "Real world test results have shown that 500 VMs can be protected in just 17 minutes using Simpana." Here is an example of a mainstream data protection vendor upping its VMware game and responding to niche VMware application providers such as Veeam.
Simpana 9 has better auto-discovery features for VMs and more granular restore functions than before.
The product lets users extract messages and documents from SnapProtect copies of Microsoft Exchange and SharePoint without requiring the original application, thus expediting eDiscovery and search requirements while also offloading production servers.
Other enhancements to Simpana include migration tools to enable Tivoli Storage Manager and Symantec's NetBackup process scripts, job details and so forth to be imported into Simpana.
In total there are more than 500 changes in the new Simpana release. CommVault says Simpana 9 is about data management and promises us an information management product release in fairly short order. The company is on a bit of a roll; Hitachi Computer Peripherals has agreed to distribute Simpana in Japan. ®