Microsoft clamours over cloudy milk monitor buyout
Scoops up AVIcode and tells world+dog about it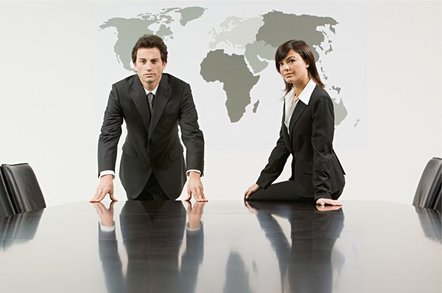 Microsoft has been shy about announcing any acquisitions in the past year, and the firm hasn't revealed anything about recent company buyouts.
That all changed yesterday, with Microsoft confirming plans to take over Baltimore-based, privately-held AVIcode Inc.
Redmond will fold the .NET application performance monitoring outfit's software into its System Center product as a wholly-owned subsidiary.
Microsoft's management and security division veep Brad Anderson said:
Over the last year as we have been moving more and more of our solutions to be delivered as a service (SaaS) as well as bring Windows Azure (PaaS) online, we have seen the need to extend our monitoring capabilities.

As more and more applications move to run from the cloud, organisations will want to have access to the capabilities that AVIcode delivers—enabling organisations to get a much deeper understanding of the actual end-user experience, with the details to 1) understand when performance and availability is not at the desired service level, and 2), quickly diagnose where the root issues are that lead to latency within the service, resulting in a poor performance experience for the end-users.
MS, given its recent high-profile tumbles from the cloud, probably urgently required such a performance monitor to be put in place at its data centres.
Financial terms of the deal were kept secret. ®