Samsung shows Wave II smartphone
Updated Bada on board
Samsung's second-gen Wave smartphone - set to feature the next release of the South Korean giant's Bada OS - will arrive in Europe in November.
The Wave II - aka the GT-S8530 - will come with Bada 1.2 and a 3.7in "enhanced TFT" touchscreen to view it on.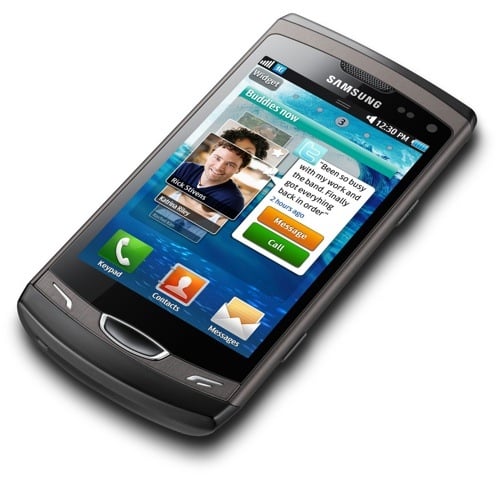 Samsung also touted the Wave II's social network support and app download store, but we're more interested in its trace text-entry system, which allows you to slide your finger across the virtual keyboard rather than tap out text letter by letter.
Dubbed QuickType and developed by Nuance from its T9 Trace system, it works by tracking the pattern your finger makes as it slides over the touchscreen. While it collates the letters you cover, it smartly works out which words you might be intending to enter.
"Our customers told us that they would like to have a bigger display and a better input method so we fulfilled their needs," cheered J K Shin, the head of Samsung's mobile business. ®