Citrix beefs up virtual computing
Lots o' Xen tweaks. GoToMeeting video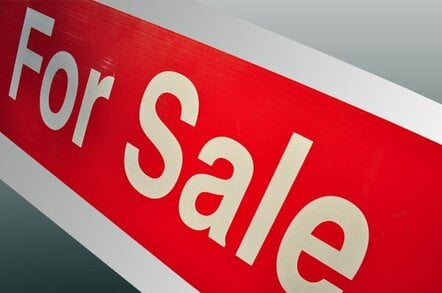 Citrix Systems is hosting its Synergy user conference in Berlin this week, and is using the occasion to roll out a slew of nips, tucks, and tweaks to its various Xen-derived virtualization products and GoTo services.
Like everyone else in the world, it seems, Citrix is positioning itself to be the one-stop-shop for connecting users from any device to any application running in your data center or provided through third party SaaS and Web services providers at any time in an authenticated, secure, and consistent fashion.
The thing is, Citrix is making a pretty compelling argument that its combination of the significantly upgraded Presentation Server application streaming technology and various forms of Xen-based desktop and server virtualization are a good and safe alternative to whatever Microsoft, VMware, Novell, and others have cobbled togther.
Citrix wants to virtualize IT infrastructure and applications in as many different ways as make technical sense, and then parse them out over the same interface to mask the differences between the varying virtualization approaches from end users. This includes: virtualizing and streaming applications with XenApp (formerly Presentation Server and formerly the bulk of Citrix' revenues), virtualizing and centrally streaming desktops down to thin clients with XenDesktop (which now includes XenApp), virtualizing desktops locally with XenClient (which will soon ship with XenDesktop as well), and offering a secure and removable corporate file system with XenVault on machines where the end user (a contractor or an employee) owns the PC and doesn't want the company mucking about with it. The final bit is Receiver, a kind of universal client with its Dazzle iTunes-like interface that runs on PCs and other handheld devices where end users launch virtual applications.
Citrix has talked up a lot of these pieces, and in Berlin today it actually put some shipment dates on the underlying products that deliver the virtualization capabilities.
XenDesktop 5, which is being previewed at the Synergy event and which has sold some four million licenses in 2010 so far, will include the XenClient bare-metal hypervisor for Intel vPro PC clients as well as the XenVault secure file partition, which actually were added to XenDesktop 4 Feature Pack 2 back a the end of August. So these are not, technically speaking, new features.
According to Wes Wasson, Citrix's chief marketing officer, XenDesktop 5 will ship by the end of the fourth quarter and will include two new features. The first is called Desktop Studio, which is a tool that allows desktop admins to create virtual desktop images. The second is called Desktop Director, which is a graphical console that lets help desk operators see the status of virtual desktops humming along under the control of XenDesktop, giving them real-time stats on performance and resource consumption and helping them to troubleshoot when things go wrong. XenDesktop 5 will include plug-ins to Microsoft's Systems Center tools so Desktop Studio and Desktop Director can snap into Systems Center and allow admins to work from that Microsoft console, should it suit them better.
XenDesktop 5 will also have a new set of installation wizards that Wasson promises will allow companies to get the tool set up and running in under 10 minutes.
The Citrix Receiver client for XenDesktop and XenApp is getting some buffing and polishing as well, and Citrix is using a new authentication tool called Open Cloud Access (a plug-in for the Citrix NetScaler caching and network optimization tool) to allow Receiver to authenticate not just for hosted or virtual applications running in the data center using the Xen stack, but also to reach out into SaaS and Web applications hosted outside of the corporate firewall and authenticate and stream those down to PC and other clients, too.
Wasson said that the future XenDesktop would make the Dazzle storefront the default interface for Receiver, with self-service portals being the way that end users want to access their applications, as their handheld phones have taught them. The upcoming Receiver client software will run on Windows PCs and will also allow the launching of Windows-based applications running in hosted mode — and from touch screens — on a wide variety of devices, including Apple's iPad, BlackBerry's PlayBook, Cisco Systems' Cius, Dell's Streak, and Samsung's Galaxy. In Berlin today, Citrix is expected to show off the touch and gesture capabilities of Windows apps being streamed down to an iPad running iOS 4.2.
On Windows-based machines, Receiver will get a plug-in for the XenVault secure directory so any applications or data streamed down to a client are automatically stored in this encrypted area. XenVault allows IT managers to reach into a device and nuke the secure directory remotely. Receiver does not require XenDesktop or XenApp, by the way. Applications created for Microsoft's App-V application hosting and streaming software can be pushed out to Receiver clients.
XenDesktop 5 costs the same as the prior version: $95 per user or device for the VDI-only version, with the Enterprise Edition costing $225 per seat and the Platinum Edition costing $350 per seat. Wasson said that 85 per cent of customers are opting for the two pricier versions because of the extra features they offer.
That leaves XenServer 5.6, the commercial-grade variant of the open source Xen server virtualization hypervisor, which will be tweaked with a Feature Pack 1 update by year's end — the feature pack is in beta testing now.
XenServer's market share has grown considerably in the past couple of years since Citrix bought XenSource for $500m, and Wasson projects that XenServer will have an 18 per cent share among virtualized servers as 2010 comes to an end, compared to three per cent when Citrix did the deal in the summer of 2007.
XenServer was not the hypervisor of choice for XenDesktop virtual desktop infrastructure (VDI) hosted PC setups, but now has the lion's share and is streaming PC images down to 2.5 million clients worldwide today, according to Wasson. Citrix says that 50,000 customers worldwide have deployed XenServer in production, and that activations are clipping along at more than 1,000 per day.
One big new feature coming in XenServer 5.6 Feature Pack 1 are is the integration of the Open vSwitch with the commercial Xen hypervisor. As El Reg reported back in August, the open source Xen Cloud Platform had already embraced the Open vSwitch as the analog to the virtual switch at the heart of rival VMware's vSphere/ESX Server stack and the Nexus 1000V created by Cisco Systems for its Unified Computing System blade servers. Open vSwitch can run inside of Xen or XenServer, KVM, or VirtualBox, and virtualize the network connections of virtual machines supported by the hypervisors; it's an open source project run by techies at Stanford University.
XenServer 5.6 will also get the Citrix Distributed Virtual Switch Controller, which aggregates virtual switches across a pool of hypervisors and which will be included in the high-end versions of XenServer but not the base freebie product — at least for now.
Another feature in the forthcoming XenServer 5.6 update is called IntelliCache, and it is aimed at VDI setups that use XenServer as their backbone. As we all know, desktop computing environments do a huge amount of writing and reading from their disk storage caches. When you virtualize PCs and run them on servers with a storage area network behind them, all of this temporary flitting about the cache can burden the networks between servers and storage. With IntelliCache, XenServer knows which data is temporary cache that can be stored locally on the server hosting the PC image, and which data needs to be out on the SAN or NAS and it separates the two. The net effect is you don't need as much SAN or NAS storage for VDI and the virtual desktops are snappier.
In addition to the Open Cloud Access feature of NetScaler mentioned above, Citrix is also cooking up another plug-in for NetScaler called the Open Cloud Bridge. This bridge is designed to mask the network connection between internal IT resources and external public or semi-private cloud infrastructure such that everything looks like it is on the same internal network. This capability will ship with a future NetScaler release in the first quarter of 2011.
Last but not least, Citrix said Wednesday that it was adding video conferencing to its popular GoToMeeting virtual Web conferencing service, and is rolling out the GoTo family of services in Europe.
The HDFaces feature of GoToMeeting will allow for up to six high-definition video streams to be supported in a meeting when it is available in the first quarter of next year. Any PC with a Web camera will be able to log into GoToMeeting and show your ugly mug and all the faces you make and weird things you do when other people are talking. (This is progress?)
The video capabilities will be added to the service at no extra cost and will not require the installation of extra software or drivers. This HDFaces capability comes to Citrix through its acquisition of VidSoft, a German software company with expertise in high-def video streaming. HDFaces will also be added to the GoToWebinar and GoToTraining services run by Citrix.
Finally, Citrix said today that those three SaaSy services it runs are expanding into Europe, with launches in local languages in Germany, Austria, France, and Switzerland. ®
Sponsored: Beyond the Data Frontier