Audio Chi W-series headphones
Virtuoso performance on the cheap
Review While not exactly a household name, Audio Chi has been making noises with its claims that its W-Series headphones can deliver quality audio yet remain in realms of affordability. Indeed, some things have to be seen heard to be believed. The W-series are lightweight, with a simple physical design. Accessories include a travel bag and a 2.5mm adaptor, handy for those with compatible mobile devices.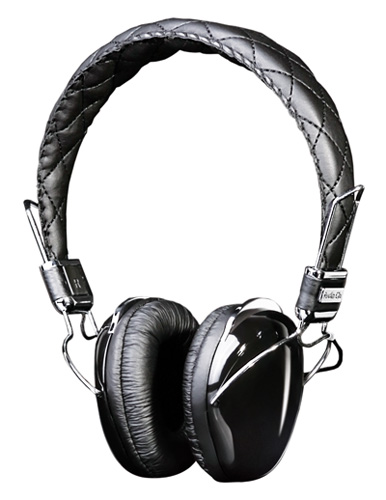 Audio Chi's W4 heaphones
The W-series utilizes "Structural Acoustics Technology", a phrase coined by Audio Chi to describe its approach to engineering. In effect this term describes certain the physical attributes – reinforcing drivers with a titanium coating to prevent distortion and adding a copper clad aluminium voice coil. Other features include gold plated connections and neodymium magnets. All good stuff and suggests Audio Chi hasn't cut corners yet still keeps the cost down.
When worn though, the black W4s are not Mickey Mouse-ear clunky, so you shouldn't get strange looks walking down the street. The compact design, now available in eight colousr schemes: from all black and all white to blue and white, gold or even pink, the range has colours to appeal to all sorts from fashion conscious teens to those preferring a lower profile.
The overall design is pretty basic; the padded leather-effect headband has quilted stitching that, up close, is a bit tatty in places. Extending from the clasp at each end of the headband, a sort of chrome-plated coat hanger wire arrangement clamps each driver. Pull this metal frame apart and the driver pops out, as the sprung metal ends just slot into a hole on either side of the driver housing. Be careful though, as it's easy to scratch the plastic covering when putting them back again.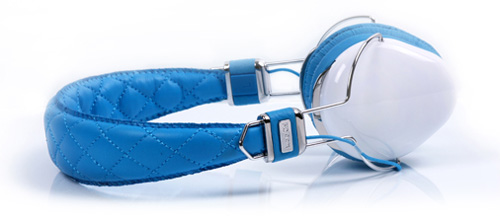 The W10 model is one of the eight colour variations currently available
The cabling has a fibre weave coating, which makes it almost impossible to get the cable tangled. Attaching to a driver from 3.5mm jack port, the cable disconnects with a heavy tug, preventing damage. Although spiralling into little coils, I was pleased that the cable didn't get knotted up once and saved countless minutes often spent picking apart the usual spaghetti of rubberised cabling.