Why is IBM declaring war on Cisco?
Is BNT Juniper on the cheap?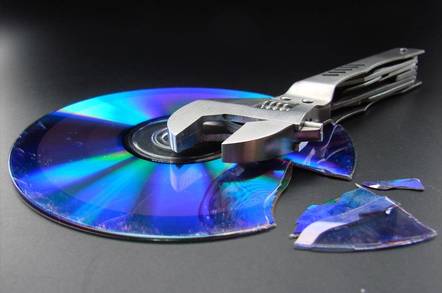 IBM is buying Blade Network Technologies (BNT) and people are bemused beyond belief, especially a correspondent who wishes to remain anonymous but is close-ish to IBM.
He thinks that the BNT purchase might be "Juniper on the cheap" and if so is "totally stupid."
He characterises IBM CEO Sam Palmisano as a CEO who "doesn't collect companies." Instead he pursues "margin expansion with modest revenue growth," and is "getting out of commoditising markets."
He says "IBM has been building multi-processor systems for three decades, so [is] more than capable of glueing stuff together for low latency without having to buy anyone, at a development cost." Also "IBM spending time on [IEEE 802.1]Qbg can only be to help commoditise this space."
In the Z11 mainframe area it is "beyond curiosity why would anyone care who manufactures the LAN switch inside its cabinet."
IBM's networking strategy has been poor. Our source says: "We can all watch the ego-casts, the IBM investor relations pitches, the Z11 announcement. We can get annoyed by the three dimensions of whatever speeches. We can be bemused by the statements that IBM's lack of involvement in data centre networking is through choice and not incompetence of prior management. We can read the Z11 manuals cover-to-cover and fail to find anything inspired in the networking space; great product though."
"At the UCS announcement [Cisco CEO John] Chambers went out of his way to say that IBM would gain and HP would lose. IBM could easily have brought forward [a] Brocade respray [meaning purchase] or Juniper respray but didn't."
Now IBM declares war on Cisco but: "However many little skirmishes there may be IBM still loses more than it gains by declaring war on Cisco."
The BNT deal closes at year-end: "It'll take six months to get rid of the back office, sell any excess buildings, move manufacturing elsewhere, [do the] basic integration of a small company. … Sam will want his cash back and will want it back promptly … in 2012. [The] $400M cost is about $1B revenue in 2012 or 2013."
But in 2012: "Juniper Stratus/DCF will be ready for prime time. … Blade has focussed on connecting server to a 1U brick. For IBM, the dumb switch in the middle is trivial. Of all places why pick [the Cisco] fight here?"
Or, we might ask, why didn't IBM buy Juniper or Brocade instead of Blade Network Technologies, a maker of the trivial dumb switch in the middle? ®