Ten... iPhone 4 cases
Have you got protection?
Product Round-up Apple successfully put the 'antennagate' controversy to sleep when it announced that it would provide all iPhone 4 owners with a free case. Judging by the number of uncovered iPhone 4s I see around London, not many users were that concerned. But even if you're not worried about reception woes, there are good reasons to grab yourself a case to protect your handset. And with Apple's free offer now ended, it's a good time to look at the dozens of bumpers, cases and wallets available. So here's a roundup of the best ones I've seen so far.
Belkin DualFit Armband

Belkin has a bit of an obsession with sports armbands, so this iPhone 4 model was pretty inevitable. It's probably only a matter of time before they make one for the iPad too. The armband is made out of stretchy neoprene, with a velcro armband to keep it securely in place when you're thrashing around at the gym. It's also water-resistant for outdoor use, and hand-washable if it gets a bit grubby. I was a bit worried that the thick plastic cover would affect the touch-screen controls, but I had no trouble tapping away at various apps on the iPhone screen.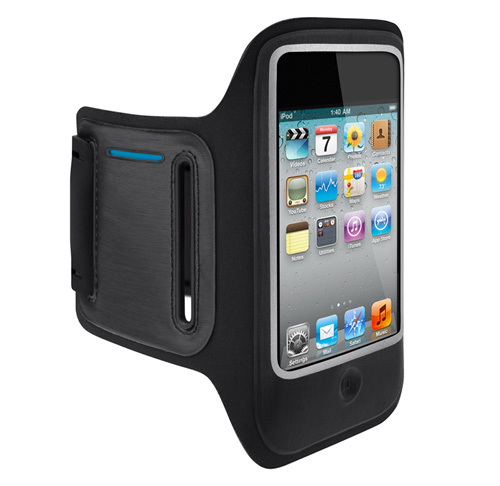 Reg Rating 80%
Price £20
More Info Belkin
Belkin Verve Cinema

The Verve Cinema case is a good option if you like to use your iPhone for watching videos on long journeys. The leather holster case wraps around the back and sides of the iPhone, framing the screen for easy viewing. There's also a little stand that pulls out of the back of the case, allowing you to prop the screen up in landscape orientation when you're watching a video. There is one niggling little annoyance, though. There's a cut-out for the front camera, so you can use the iPhone's FaceTime feature, but the main camera on the back of the handset is covered up.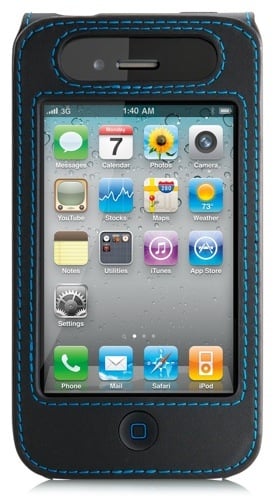 Reg Rating 75%
Price £25
More Info Belkin
Sponsored: How to get more from MicroStrategy by optimising your data stack