Sony Bravia KDL-46EX403 46in LCD TV
Big name, big screen, budget price?
Review Freeview HD TVs are fairly common these days, and Sony has put the necessary DVB-T2 tuners in most of the models in its range. The Bravia KDL-46EX403 is, as far as these things go, one of its budget models – it lacks the LED backlighting of the higher end units, which in turn makes it bulkier and less sexy, though from the front, it still looks quite sleek.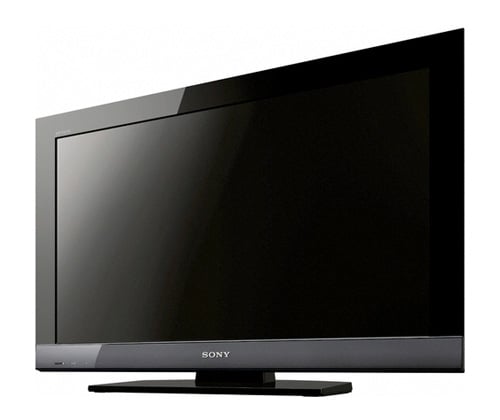 Sony's Bravia KDL-46EX403: Freeview HD, but no DLNA support
By way of compensation, there's a whopping 46in screen for a list price of £999, or just £100 more than the LED-backlit 32in KDL-32EX703. While I'm generally of the view that such a large screen is an incredibly vulgar thing to put on the sideboard, after a couple of weeks, the extra inches certainly grew on me, and it can definitely make viewing a more immersive experience.
Aside from the case styling, and the backlighting, there's actually not a massive difference between this and the more expensive Sony set. You still get four HDMI ports – two on the rear and two on the side – along with two Scarts, component, composite and PC inputs, with a mini-jack allowing separate audio for the PC and HDMI ports – handy if you're using a DVI adaptor.
There's a USB port that can be used for media playback or for an optional wireless LAN adaptor, as well as Ethernet, and the remote control is the same as on the more expensive models too. That's a mixed blessing – I found that the buttons around the four-way navigator are too easy to hit by mistake, leading you to end up on the wrong screen.

Big screen, big box
In terms of interface, the EX403 is blessed or cursed, depending on your view, with Sony's Cross Media Bar effort, which means a lot of scrolling in different directions to find the things that you want. Personally I hate it, and it's a good thing that there are options you can call up with a quick button press, rather than having to delve into it.