Microsoft releases Windows Live apps suite
Sucks up to cloud with desktop bloatware bonus ball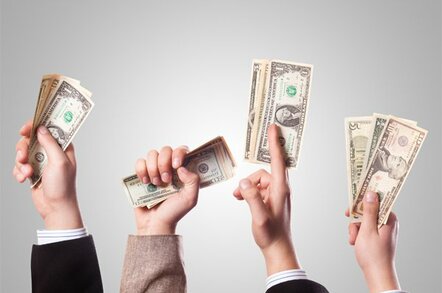 Microsoft slapped a new bunch of Windows Live updates onto the interwebs yesterday in its latest effort to knit desktop and cloud computing together.
The company made a set of free apps available to allow Windows 7 customers to connect, create and share docs online.
The software updates to Windows Live Essentials 2011 include Movie Maker, Writer, Messenger, Photo Gallery and Mesh. It's been released in 48 languages and runs on Windows Vista and Windows 7, but not Windows XP.
"We've brought together the best of Windows with the best of the Web," opined Microsoft Windows Live group wonk Jamie Cannon.
"People are spending more time in the cloud, and as a result it's where people communicate, connect and share. And so, we believe that bringing them together in a seamless way allows consumers to bridge the power of both."
He said Microsoft hoped to see every Windows 7-based PC effectively suctioned to the cloud.
And the company has signed up manufacturers to ship PCs with Windows Live Essentials 2011 pre-loaded on them, with Dell being the first computer maker to step forward and slot the software into their machines.
Like the good old days of yore, bloatware is back on Windows and in time for Christmas too. Yay. ®
Sponsored: How to Process, Wrangle, Analyze and Visualize your Data with Three Complementary Tools