Kia POPs out see-through OLED dash readout
Not quite a HUD but getting there
Kia's POP may be an all-electric, but it's yet another blobby concept car of the kind that will never appear on the nation's roads, and as such we considered ignoring its Paris Motor Show appearance.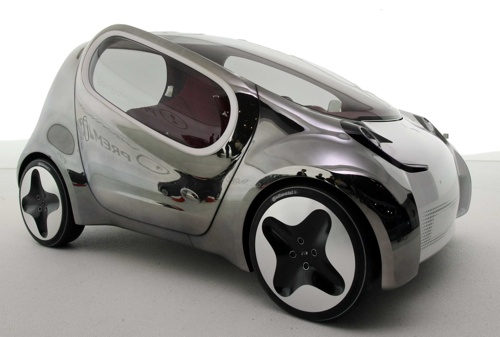 But it has one point of interest: the dash assembly includes a transparent OLED panel that rises up behind the oblong steering wheel to display the vehicle's speed, battery charge and so on.
Kia's designers - European, incidentally - have mounted it so low down, the OLED doesn't exactly make for a true heads-up display, but it arguably keeps the driver's eyes closer to the road when he or she glances down to check it.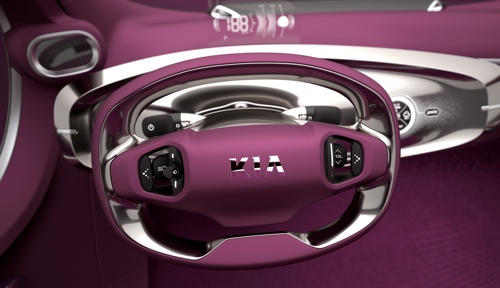 Display makers Samsung and LG began demo'ing transparent OLEDs last year, but apart from the odd novelty MP3 player, this is the first time we've seen a potential mass-market application for the tech.
POP contains a 190Nm motor driven by a stack of "highly efficient, compact lithium polymer gel" batteries which, Kia claimed, can be fully recharged in six hours.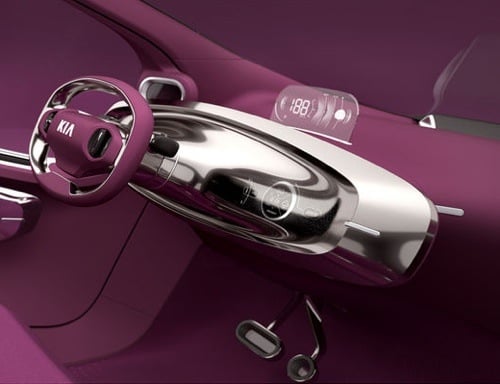 Its top speed is said to be 88mph and it'll run for 100 miles on a charge - though not necessarily at full whack. ®