Jaguar celebrates 75th year with e-supercar concept
Tasty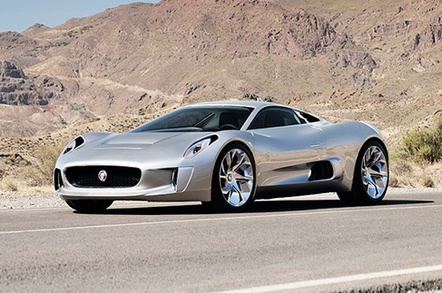 Jaguar has takan the wraps off a range-extended two-seater e-supercar capable of a top speed of 205mph and a 0-60mph sprint of 3.4s.
All of that comes from the two 94bhp (70kW) petrol-burning micro-turbines the Jaguar C-X75 - 'C' for 'concept', '75' for Jaguar's 75th year - uses to drive two generators which feed the supercar's four 195bhp (145kW) motors when the 19.6kWh, 230kg lithium-ion battery is empty.
Battery alone will drive the C-X75 for 68 miles, but the engine-generator combo takes it a further 560 miles on a tank of fuel - 60 litres, since you ask.
Numbers aside, it's a sexy beast - if a tad shiny. It has a look that - as Jaguar waxed lyrical at great length - harks back to classic Jaguar cars but still manages to look toward to the kind of cars the company may eventually be producing.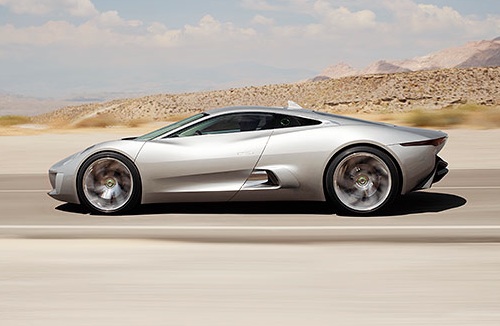 Indeed, it is an "innovative test-bed for the technologies of tomorrow", Jaguar's MD, Mike O'Driscoll, said.
Will it - or something like it - ever be made available to the rest of us? Jaguar wouldn't say, though it may give some further guidance when it formally shows off the C-X75 in Paris later today.
iDevice-owning readers can now download the inevitable Jaguar app free from the iTunes stores. Jag-fans with iPads can also take the digital version of Jaguar Magazine. ®