Viking Modular busts SAS SSD price premium
Seeing artificial premium over SATA SSDs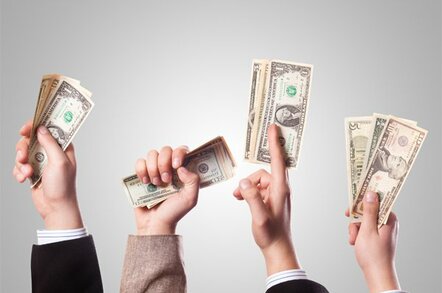 Comment Viking Modular wants to sell a heck of a lot more SAS interface solid state drives (SSD) by cutting what it says is the artificially high price premium they enjoy over SATA SSDs.
The company, a division of Sanmina-SCI, announced a pair of SAS interface solid state drives (SSDs) a week or so ago and the performance numbers have just come through enabling us to make comparisons with other products.
The 2.5-inch Element SAS products come in either fast single-level cell (SLC) form, with up to 200GB capacity, or slower and cheaper multi-level cell (MLC) form, rising to 400GB capacity, and have a dual-port, 6Gbit/s SAS II interface. The SLC Element I/O numbers for 4Kb blocks are almost 30,000 IOPS for both sustained reads and writes, meaning no read-write asymmetry. The sustained read and write bandwidth is 250MB/sec with large data blocks.
How does this compare to other enterprise 2.5-inch SSD products?
Micron's Real SSD P300, an SLC product with a 6Gbit/s SATA interface, does 44,000 random 4Kb block reads and 16,000 writes, showing peak and not sustained performance, and a strongly skewed result in favour of reads. The sustained performance is also skewed; 360MB/sec read and 275MB/sec write, both topping Viking Modular.
Pliant's Lightning LB 150S SLC product, with a 3Gbit/s SAS interface, does 120,000 plus sustained read IOPS, 420MB/sec sustained reads and 220MB/sec sustained writes, again showing read/write asymmetry. The MLC Lightning LB200M numbers are a lot less impressive, with 8,000 IOPS on a 70/30 read/write mix.
Direct comparison isn't possible here as Viking hasn't supplied MLC-based numbers.
Seagate's Pulsar is a 3Gbit/s SATA interface drive with 30,000 and 25,000 peak read and write IOPS, a 240MB/sec peak read rate but 220MB/sec sustained read bandwidth. The equivalent write bandwidth is 220MB/sec peak and a lower 100MB/sec sustained. The Viking product is much better, probably due to better controller technology.
The Micron product looks as if it could out-perform Viking Modular's Element SAS SSD, but Viking may well have a pricing edge.
Its marketing VP, Adrian Proctor, is pushing the price button hard, saying: "While the SATA SSD market is overwhelmed with choices and increasingly attractive price points, the SAS SSD space has relatively few competitors delivering products with great performance but with price premiums that drive prospective customers back to the SATA interface.  Whereas a SATA SSD with enterprise-class performance may be $4-$12 per GB, we are seeing the SAS or FC (Fibre CHannel) SSDs in the $20-$35+ per GB. "
"This premium is artificial and not conducive for driving adoption. Put simply, we know we can increase the adoption rate of SAS SSDs in the enterprise storage markets by offering a high-performance SAS SSD at small price premium over a SATA SSD." His company is selling to OEMs and hasn't supplied any specific pricing examples to back this claim up. ®