IBM back in networking
BNT its cutting edge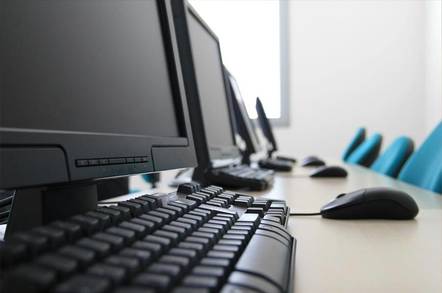 IBM is buying Ethernet switching company Blade Networking Technologies and so returning to the networking business. Why?
Big Blue says "BLADE specializes in software and devices that route data and transactions to and from servers." With Blade; "IBM can drive innovation at the systems networking level to enable clients to speed the delivery of key information from system to system - for workloads such as analytics and cloud computing - while also reducing data centre costs."
IBM has seen that ownership of its own data cent networking technology is essential in a data centre world embracing converged IT stacks, where the three basic hardware building blocks are servers, storage and networking, and the basic software building blocks also include networking.
It chose to buy Ethernet-only BNT rather than Brocade with its Fibre Channel and Ethernet technology. Long term, Fibre Channel is thought to be giving way to FCoE (Fibre Channel over Ethernet) so BNT is a better place for IBM to invest than Brocade.
This move reverses the strategy that caused IBM to divest its System Networking Architecture business to Cisco in 1999. Now Cisco is building servers that compete with IBM's servers, and has entered into the vBlock alliance with VMware and EMC. Dell, HP and Oracle are busy building out their own converged IT stack product sets. Virtualised data centres built from stack-in-a-box software + servers + storage + networking combinations are rocketing towards us.
The rewards for the major system vendors could be huge and the purchase of BNT gives IBM the beginnings of the networking it needs to have creditable table stakes in the new data centre dominos game.
Dell has just announced its first networks business VP. Like storage, networking is no longer a peripheral interest; it is front and centre, and Dell, I'm betting, will have to buy its table stakes in that part of the grand game as well. ®