Facial recognition tech could hit plod smartphones
Oz think tank ogles prisoners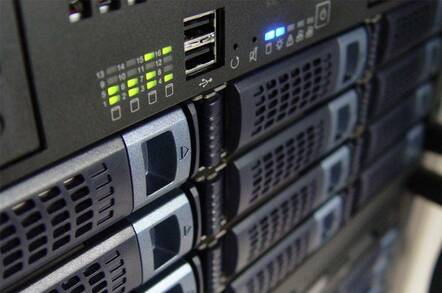 Ever have that feeling that you've seen a face before, but just can't place it? Is it someone you knew in high school, or someone you saw featured on TV as a crazed serial killer? This won't be a problem in the future, thanks to the folks at Australian think tank NICTA – with assistance from GPUs.
In the "Enabling Large-Scale CCTV Face Recognition" session, the NICTA lot outlined some basic problems addressed by their technology. The first is that our security watch lists are growing – the US terror watch list now numbers 1.5 million people, and Interpol is looking out for as many as 7 million unsavory characters.
Those lists have pictures, and the pictures are digitized, but there isn't yet a mechanism for quickly matching the picture in the database with the grainy image just captured by a security camera or a cam hidden in a shoe or a pack of cigarettes.
It's reasonably easy today to match up pictures from cooperative subjects. Those photos are high resolution, taken under good conditions with full facial visibility – think driver's license or passport photos. The subject is usually standing right in front of the camera, smiling nicely.
The task gets much harder when both your target picture and source pictures are low-resolution images taken perhaps by a surveillance camera at a bad angle. NICTA claims to have broken the code on this, and can do it very quickly to boot.
According to the think tank the big advantage is how well the software works with low-resolution and poor-quality source material. High-quality images might have 90-120 pixels between the subject's eyes. NICTA says it can get good results with images that have as few as 12 pixels eye-to-eye.
The software works equally well with both attractive and unattractive people, which is a definite plus. Presumably it can also process happy or sad faces, as NICTA did (and do) a lot of testing with prison mug shots.
The NICTA reps said that while most of the prisoners' facial expressions were definitely on the sad side, every once in a while they'd see someone who was overjoyed to be back in the big house – perhaps they were looking forward to seeing old friends.
NICTA processed one shot where the subject (this one quite unhappy) had a very clear boot print on his face. The software did fine matching him up, though I'm not sure if it's advanced enough to identify the boots – but I'd bet they were Doc Martens.
Being able to connect names and faces is a good thing, but speed and flexibility are also important. Using a Tesla blade containing four GPUs, NICTA can match a single face back to a database of two million images in less than a second – which is pretty damn speedy.
I was assuming that when you're dealing with huge numbers of potentially large images, you'd do some initial sorting to cut down the size of the scans – like specifying 'male' or 'female' or some other characteristic. It turns out that when you're using accelerators like GPUs, a brute force scan of the entire database is more than fast enough.
The tool is also very flexible and lightweight enough to run on a smart phone. So if, for example, a liquor store was robbed, the officers on the scene could snap a picture of the thief off of the surveillance system monitor (even with their typically crappy quality) and search a mug shot database there and then. No more delays while they take the footage back to the station for analysis. Of course, if the suspect still had a boot print on his face, it would narrow down the search even more quickly…
For more info, here's a link to the NICTA site. ®