Dell getting serious about networking
Recruits network body builder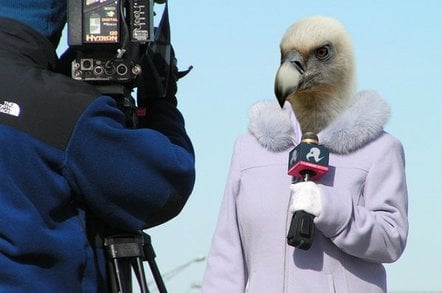 Dell has recruited a Cisco vet as the first VP of a boosted networking division.
Until now Dell has not had a separate executive focus on networking, having lumped it in with storage under VP and storage business general manager Darren Thomas. Dario Zamarian, a 20-year industry vet, was VP and general manager of the access routing group at Cisco. Before that he was VP and general manager of the Security and Network Management business unit following on from being a senior director for product management in Cisco's security technology group. He joined Cisco in 2004. Before that he had experience at venture capital-funded startups. Zamarian is also on the Calumet Venture Fund's advisory board.
The net of this is that he got up to Cisco's VP and GM level and went round the block a couple of times before deciding to quit Cisco and join Dell, where we can see him being a bigger fish in a smaller pond.
Zamarian's full title at Dell is Networking Platform VP and General Manager. Funny that; Dell doesn't have a networking platform, having a mish mash of PowerConnect in-house LAN products, kit from Aruba, Juniper and OEM'd kit from Brocade, for Fibre Channel, Ethernet and FCoE gear. It also resells some Cisco gear such as the Nexus 5020, and takes Xsigo virtual server I/O technology.
Dell networking looks a lot like Dell storage before the EqualLogic acquisition. In networking Brocade now has a similar importance to Dell as EMC does in storage. Despite the EMC relationship, Dell bought iSCSI storage vendor EqualLogic, deduplication vendor Ocarina, and has developed its own object storage array, the DX6000.
Several commentators and analysts have suggested Dell needs a much stronger networking product capability in order to compete on equal terms with other server system and storage vendors developing integrated stacks like HP, IBM and Oracle, and coalitions doing the same like the VCE (VMware, Cisco and EMC) grouping.
The chances are that Dell is now going to bulk out its overall networking offer by a combination of developing its own gear and possibly acquiring technology; Zamarian's VC experience could be useful there. This will enable it to offer a balanced set of server, storage and networking products in a hardware, racks to stacks continuum and manage it under the Advanced Infrastructure Manager product that came via the Scalent acquisition.
If Dell is deadly serious about building its own integrated IT stack then it cannot afford to be weak in the networking area. Zamarian's role is to be Dell's networking body builder. ®
Sponsored: Becoming a Pragmatic Security Leader