Ten... iPhone 4 accessories
Add-ons for your Apple
Product Round-up The fuss over 'antennagate' seems to have died down without damaging the reputation of the iPhone 4 too much - thanks, of course, to Apple's decision to give away a few million free cases and bumpers. However, the new iPhone's sleek design has inspired a wide range of other eye-catching and ingenious accessories as well, so here's our guide to some of the top toys on offer for the iPhone 4 at the moment.
4Gamers Premium Racing Wheel

4Gamers is well-known for the gaming accessories it produces for the likes of the PS3, Xbox, PSP, Nintendo DS and Wii, and its new range of accessories for the iPhone and iPod Touch is an acknowledgement that Apple finally seems to have made a splash in the games market. The range includes some straightforward cases and styli, but this Premium Racing Wheel is a hoot if you're into racing games. You just slot your iPhone into place and start swaying from side to side as you push the metal to the floor.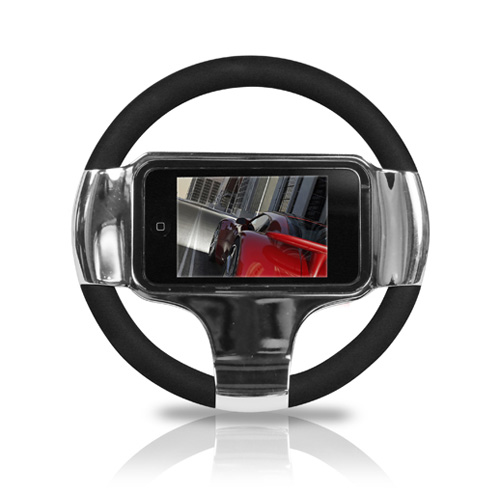 Reg Rating 80
Price £20
More Info 4Gamers
Belkin PrivateScreen

Apple says that the 'chemically strengthened' glass screen on the iPhone 4 is much more scratch-resistant than the ones fitted on previous models. Even so, past experience tells me that a protective overlay should be on my list of must-have accessories for the iPhone 4. Belkin offers three different types of cover, all priced at around £10. There's a basic ClearScreen overlay, as well as a MatteScreen version that has a glare-reducing finish. Then there's the PrivateScreen, which limits the viewing angle and prevents people from peering over your shoulder to see what embarrassing apps you're using.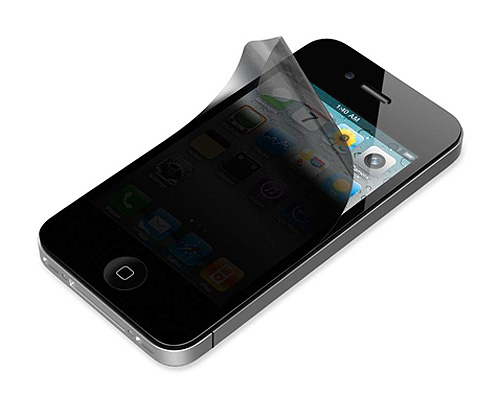 Reg Rating 80
Price £10
More Info Belkin