Blade Network adds top-of-racker
Beyond blades and 10 Gigabit Ethernet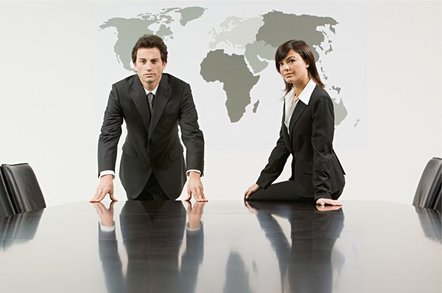 Blade Network Technology has rolled out the RackSwitch G8052, a new addition to its top-of-rack switch lineup.
Blade, the server networking spinout of the former Nortel Networks, got its start making switches for blade servers from IBM and Hewlett-Packard, and it has been expanding into rack switches because not everyone will pay a premium for blade servers.
The G8052 is a fixed port switch that has 48 Gigabit Ethernet ports and four 10 Gigabit Ethernet SPF+ ports that works at Layer 2 and 3 of the TCP/IP stack. I know what you are thinking: who buys Gigabit Ethernet switches any more? Well, the answer, according to the latest figures from IDC, is lots of people.
In the first half of 2010, IDC says switch makers shipped 74.2 million Gigabit Ethernet ports, compared to 1.85 million 10 Gigabit Ethernet ports. The projections for the whole year show a slight acceleration for the faster Ethernet, with 4 million 10 Gigabit Ethernet ports projects to be shipped worldwide for the whole year, versus 144.3 million Gigabit Ethernet ports. Even those who have Gigabit Ethernet for their server infrastructure want 10 Gigabit Ethernet for linking upstream in their networks. Thus, Blade Network is offering a combination of the two in the RackSwitch G8052.
The 1U switch has a single ASIC running the networking stack and has 176 Gb/sec of full-duplex bandwidth and a port-to-port latency of 1.7 microseconds. The G8052 supports 1,024 active virtual LAN ports and can store as many as 4,096 VLAN port IDs.

The Blade Network G8052 switch
The RackSwitch G8052 comes in two flavors, one that has front-to rear cooling and the other that has rear-to-front cooling. Most switches get mounted backwards in the racks since server Ethernet ports are in the back of the boxes, and that means the switches are blowing hot air into the cool aisle of data centers. This is counterproductive and Blade Network was one of the first vendors to offer switches where the fans point in the right direction.
That said, some servers are getting their Ethernet ports on the front now, and you have to offer cooling in the other direction as the switch is rotated 180 degrees in the rack. The G8052 has 3+1 redundancy on its hot-swap cooling fans and redundant hot-swap power supplies. It has a USB port for plugging in external storage and a mini USB console port for doing code changes in the switch through a thumb drive or even booting the switch code from the thumb drive.
The G8052 supports Blade Network's VMready software, which was launched in January 2009 and which allows the physical switch to manage the network connections for virtual machines as they are live migrated around a cluster of servers. VMready is positioned against Cisco Systems' Nexus 1000V virtual switch, which runs atop an ESX Server hypervisor in its "California" Unified Computing System blade servers, as well as VMware's own vSwitch inside of the vSphere 4.1 stack. Citrix is cooking up its own virtual switch as well. VMready works with ESX Server, Hyper-V, or Xen hypervisors, which is a plus, but it only comes in a physical switch, which can be a minus in some IT shops these days.
The RackSwitch G8052 is a kicker to the G8000, which offered the same 40 Gigabit and four 10 Gigabit ports, but which had a higher latency. The G8052, at 130 watts, is a little bit warmer than the G8000, which was rated at 124 watts. Blade Network also sells a Layer 3 aggregation switch called the RackSwitch G8124-E, which has 24 10 Gigabit SFP+ ports, 480 Gb/sec of switch bandwidth, and latencies of 700 nanoseconds or less, according to the company. This switch burns somewhere between 115 and 168 watts, depending on the load. The RackSwitch G8100 has 24 10 Gigabit ports, a 120 watt low-power profile, and it has a latency of only 360 nanoseconds, which means it can command a premium compared to the other RackSwitches.
The RackSwitch G8052 is available now and costs $6,000, which works out to $125 per Gigabit port with the four 10 Gigabit Ethernet ports tossed in for free. ®