HP buffs up its new big iron
Eight sockets, you say?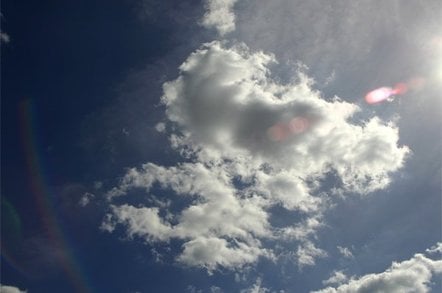 VMworld Video Blog To round out our visits with the major hardware vendors, we stopped by Hewlett-Packard's booth. We had our new pal Steven give us a walk-through on their newest big x86 iron – an eight-socket monster (64 cores total max). The system is composed of two 4-socket chassis, each of which sports up to 64 DIMM slots – meaning that filled up, you can get 2TB of RAM to go with your 64 cores of processing.
The boxes can also be outfitted with up to 11 PCI devices to handle I/O chores. They have an SSD option as well, with the system supporting up to 16 SSDs with 120GB capacity per drive.
What impressed me was the ease with which Steven took the system apart, and how he was able to effortlessly sling it around. I could tell that it wasn't light, but he handled it with nary a grunt or sign of strain. That may account for the respectful tone I took throughout the conversation – not wanting him to take offense and squish my head like an overripe grape... ®