Nintendo hails Super Mario's silver anniversary
Mama Mia - Wee Hee Heeee!
Super Mario Bros, Nintendo's renowned platform game,celebrates its 25th birthday today.
The famous plumber, known for eating mushrooms and getting through countless pipes, came to life in 1983 with the popular arcade game Mario Bros.
On September 13 1985, Nintendo took consumer gaming to new levels with Super Mario Bros for the Nintendo Entertainment System. The cartridge classic accompanied the US release of the NES and went on the become the best-selling video game of all time - a statistic only recently broken in 2009 by Wii Sports.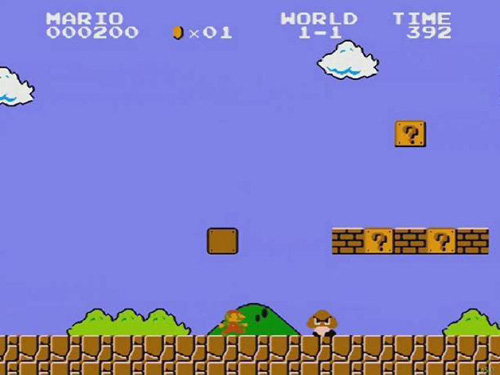 That scary beast made me jump
More than 40 million copies have been sold worldwide, with countless sequels, variations and even a movie spin-off, that established Mario as maybe the most famous computer game character of all time.
But while his designers Shigeru Miyamoto and Takashi Tezuka were concerned with the game's release, what else was happening in the world in 1985?
It was all go in computing. Windows 1.0 was released on floppy disk and installable through MS-DOS. Commodore launched Amiga, its successful range of high-end home computers while Steve Jobs founded NeXT after his resignation from Apple.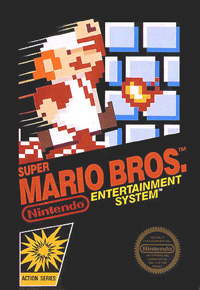 Richard Stallman published his GNU manifesto for the Free software movement, while we were all cracking up at Clive Sinclair and his battery powered Sinclair C5 electric car.
Discovery channel was launched, Back to the Future was topping the box office and Tetris was being played by millions of grown adults desperate to build with blocks again.
David Bowie and Mick Jagger were Dancing in the Street along with the rest of the humanitarian world, rejoicing to the success of Live Aid, where Bob Geldof became a Saint.
The Unabomber claimed his first victim, Brixton was hit with further rioting and the British Miners' Strike ended.
Yep, there's a lot to remember from 1985 and for many, most of it's a blur, but one character remains vivid in everyone's head and will not be forgotten in a hurry. Happy Birthday, Super Mario Bros! Keep a look out for star-studded Nintendo ads to mark the occasion. ®
Sponsored: Minds Mastering Machines - Call for papers now open