Nikon D3000
Review It's all very well having a decent printed manual along with your camera, but the 10.2Mp D3000 is the only DSLR to offer a user guide built in to the camera. Flick the mode dial on the top to the Guide position, press the Menu button, and the 3in LCD gives you the options of Shoot, View, Delete, or Set up.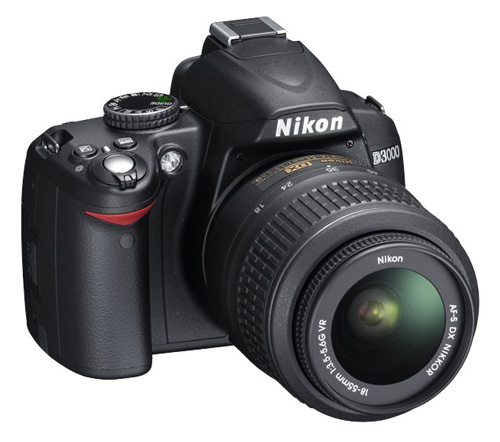 Select Shoot, and you're given the choice of Easy operation, which offers a fully-auto mode. Of more interest is when you opt for Advanced, which allows you to soften backgrounds, or freeze the action. What follows is a brief explanation of what you're asking the camera to do (change the aperture or shutter speed respectively), then the option to set either on-screen. It's an excellent way of learning on the job.
The build of the D3000 walks a tightrope between too small and just right. The right-hand grip is just large enough, so it's extremely comfortable to hold. The only real problem with its small overall size is the navpad on the back doesn't give you a quick way to access the D3000's various shooting modes, forcing you instead to press "i" and navigate to the option you want before you can select it. Alas, Live View is also missing.
Image quality is superb though. Noise isn't an issue until ISO 1600, and for those caught without a flash, ISO can be pushed as high as 3200. At this setting, noise is definitely noticeable, and you can expect to lose some tonality in your images, but the disruption looks more like film grain than digital artefacts. The only problem for this Nikon is the superb Canon 1000D, that turned in notably less grain in tests.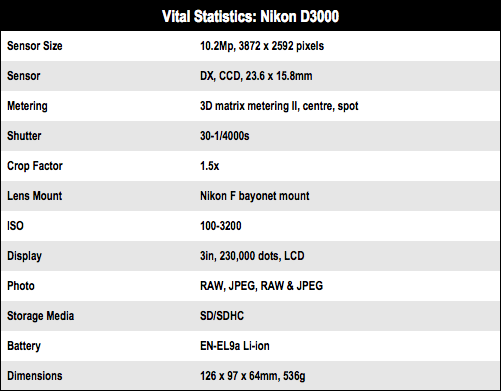 Sponsored: Detecting cyber attacks as a small to medium business