BT's onshoring call centres scheme continues
Bringing jobs back from India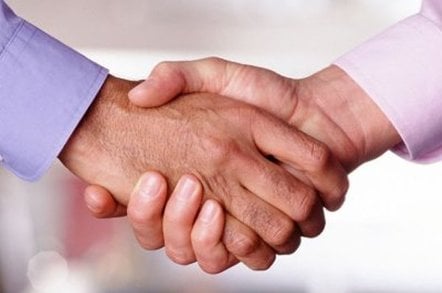 BT's aim of bringing call centres back to the UK continues to make progress.
A Reg reader was told by a business broadband support line that all support for that part of BT's business should be back in the UK by next May.
The telco never promised to bring back all its support functions but said last July it aimed to onshore as many as 2,750 support jobs back to Blighty. BT has some 11,000 support staff already in the UK.
The news was warmly received by shareholders at BT's annual general meeting.
The company said at the time the move was not about customer service because standards were very similar around the world.
A BT spokesperson said in response to our questions: "BT will continue to focus on meeting our customer needs with a balanced resourcing policy. This has meant we have less of a reliance on India than we once did but continue to deliver Technical Help and some specialist services from India.
"Our primary goal remains delivery of No1 for Customer Services whether from UK or India."
The Indian call centre market has been under pressure for some years from cheaper competitors in Africa and parts of Asia. The recession and rising unemployment both in the UK and US has meant it is also coming under pressure from the countries it has been providing services to. ®