Bowers and Wilkins P5 headphones
Aural excitement
Review Renowned for it high-end hi-fi, Bowers and Wilkins' decision to make headphones is a bit of a departure for the company. At first glance, its debut set of cans, the P5s, certainly appear an impressive addition to its respected range of audio porn.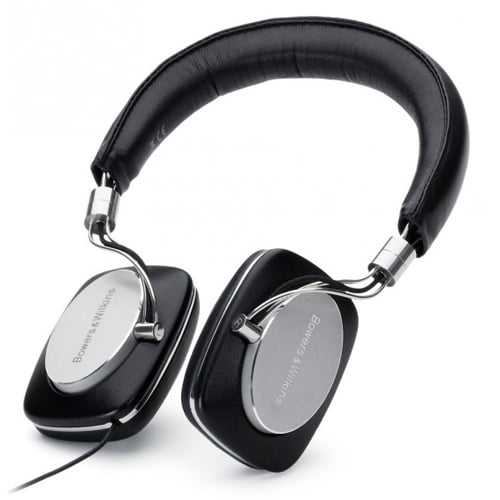 Sonic sender: Bowers and Wilkins' P5
While rather heavy, the weight of the P5s gives sense of strength and durability. Sheep's leather is used on the headband and the large earcushions, stuffed with memory foam, that surround each driver. This size is important though, as the P5's design endeavours to isolate noise without the need for signal processing. The upshot being a lossless frequency range that can still be heard on the tube, with complaints from neighbouring passengers kept to a minimum. Or perhaps I just couldn't hear them.
There are reports on-line, that the P5s are uncomfortable for those with large heads. Well, I am, ahem, endowed with a massive head – 59.6cm according to my fitted cap – and I had no problems at all. There is an initial pressure when you put them on but you soon forget they're there.
The headband adjusts smoothly and, for me, rather than just sit on my head, the P5s became part of it. OK, maybe that's taking things a bit far, but in comparison to other headphones I've tried, there is unquestionably a sense of aural intimacy to them, boosted by the overall warmth of the sound.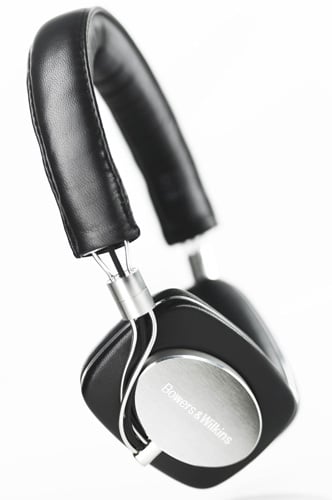 Bass metal
The P5s boast 40mm drivers with ultra-linear neodymium magnets, mylar diaphragms and a frequency range of 10Hz to 20kHz. Dropping down to 10Hz is quite impressive and goes a fair bit lower than most headphones. In fact, the bass response is a bit of a double-edged sword here. It is rather pronounced and, personally, I prefer it like this. It makes for great listening on bass orientated music, (the majority of my CDs), and delivers a refreshing breath of life into my Drum 'n' Bass collection. Despite this low-end emphasis, the top end still remains very clear and Hip-hop has never sounded so crisp.