East Midland Trains passengers get Wi-Fi
On-board internet access service goes live
East Midlands Trains has rolled out wireless internet access to its rolling stock.
Six of its 27 Meridian trains currently contain Wi-Fi hotspots, and EMT pledged that all the rest will get wireless internet "in the coming months", as will the operator's 11 Mk III High-Speed Trains.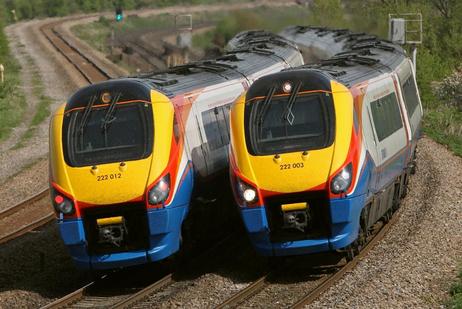 All the trains service EMT's London-Sheffield and London-Nottingham runs.
The on-board router and access points connect to the internet accross multiple 3G links, said the system's developer and operator, Nomad Digital. Nomad provides already provides Wi-Fi access on Virgin trains and the Heathrow Express.
First Class passengers get free access to the network. Other punters can pay £4 per journey - essentially, up to three hours' access - or £7.50 for a full day's connectivity. ®