We've been here before: MS tweaks volume licensing site again
Partners prep brollies for November rain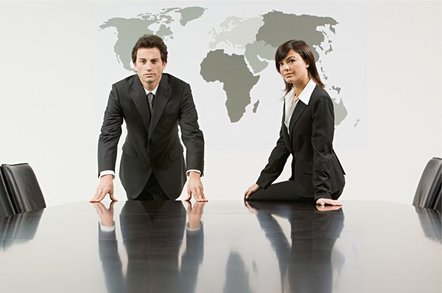 Microsoft will once again overhaul its error-prone volume licensing website in November, following months of glitches with the portal since Redmond relaunched it late last year.
The company's global partner boss Eric Ligman confirmed in a blog post today that Microsoft would tweak the service, after customers continued to complain about problems that have dogged the site.
"We have reached out to many partners and customers around the world through Live Meetings, interviews, hands-on usability studies, forums, and events to gather input and feedback on how to improve the VLSC [Volume Licensing Service Center]," Ligman said.
He then went on to somberly note that: "We take this feedback seriously and are continually incorporating suggestions into the VLSC."
The latest round of major updates – there have been several since the relaunch in December 2009 – are set for November.
Nearly a year on since the less-than-pretty overhaul, Microsoft will be hoping to draw a line under the whole sorry affair.
Ligman said the firm would add offline access to VLSC licensing and relationship summaries, improve the Add Open License functionality, and give customers the power to deny reseller access to their information via an email notification option.
"We will be communicated [sic] more details and providing training materials in October," he said.
In December Microsoft's volume licensing websites were yanked offline for over a week while the software giant tweaked its service in a move to "improve the licensing management experience" for the firm's users.
Come January this year Microsoft had no choice but to apologise to its partners and customers who struggled to gain access to the VLSC site, or worse, were served up with the wrong login details. ®