Gartner chops PC shipment forecasts for 2010
Treat yourself to a new PC before Halloween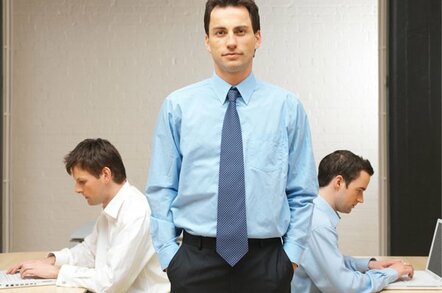 It is looking like Friday, October 22, is going to be a fabulous day to buy a new desktop, notebook, or netbook. That's a week before Hewlett-Packard finishes its fourth quarter of fiscal 2010 and also a week before PC rival Dell completes its third quarter of its fiscal 2011.
Why those days, and why now? The answer is simple: Everyone expects for the PC market to slow down dramatically in the second half of the year, and HP and Dell will be scrambling to make sales against each other and aggressive upstarts like Acer and Lenovo.
The PC market is still expected to grow, of course, even if it is starting to cool off a bit. The latest prognostications out of the machine counters over at Gartner believe that worldwide PC shipments will rise in 2010 to 367.8 million units, up 19.2 per cent. However, given the economic uncertainty in the United States and Western Europe, Gartner has shaved the expected growth rates for PC shipments for the second half of 2010 by two points to 15.3 per cent.
Consumers propped up PC sales during the economic meltdown with their enthusiastic spending on notebooks and netbooks, and consumer spending on PCs is slowing down a bit faster than many expected - including chip maker Intel, which cut its revenue guidance for the third quarter earlier this week.
Ranjit Atwal, the research director at Gartner who does PC forecasting, said in a statement that PC makers and their supply chain partners were jumpy about the economy. "Recent dramatic shifts in the PC supply chain were in no small part a reaction to fears of a sharp slowdown in mature-market demand," said Atwal. "However, suppliers' risk-aversion is as much a factor in these shifts as any actual downshift in demand."
Atwal said that even if the economies in the US and Western Europe falter, consumer PC demand is like "to remain strong" because people view PCs as a necessity rather than a luxury. (Particularly, I would add, if they watch TV programming and movies on their computers instead of through cable or satellite networks, as an increasing number of people are starting to do.)
As for businesses, Atwal said that businesses need to refresh their PCs or risk alienating employees and burdening themselves with higher support costs. "The bottom line is that businesses need to refresh their PCs sooner rather than later. Thus, the full bloom of the long-awaited professional PC refresh can't be more than a few quarters ahead."
An alienated employee working from a cranky old PC still has a job and is unlikely, in this economic climate, to make much of a fuss to the boss about it. So we'll see.
Gartner said in its statement that the netbook has peaked and its effect on the PC market is waning. Netbook sales, as a per cent of total portable PC shipments, have fallen for two quarters in a row. Gartner is projecting a steady decline in netbook sales, from a peak of 20 per cent in late 2009 to about 10 per cent of all portables by 2014. ®