Every cloud has a platinum lining
Says 3PAR CEO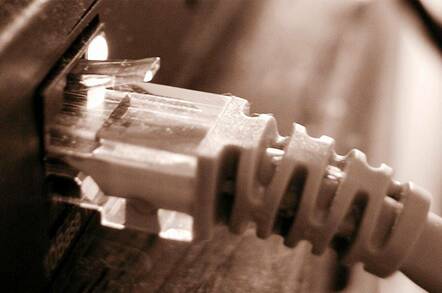 Conversations with various people suggest that 3PAR is keen to rebut any suggestion it has been shopping itself.
The background to the HP and Dell bid battle is that 3PAR was exploring ways to increase its addressable market with channel arrangements such as a potential reseller deal with Dell, and also a potential supply deal with a vendor that had recently terminated a high-end storage array supply deal, thought to be Oracle.
None of these had come to fruition when the first and unsolicited bid was received from HP. At that time two other companies had expressed interest in some sort of deal going beyond a reseller or OEM supply arrangement. It was at this time that 3PAR's management decided it had better take an active role going forward instead of remaining passive.
The focus changed from expanding its routes to market itself, 3PAR recognising it needed to gain more customers to grow, to possibly expanding its routes to market by using those of an acquiring company.
A financial advisor was hired, Qatalyst, and the rest is history, with 3PAR now valued at $2 billion by the $30/share HP bid, and Dell's response awaited.
Another aspect to 3PAR's apparently sky-high valuation is that it has a refresh of the ASIC chip at the heart of its InServ arrays coming; the last roll of the ASIC being in July 2008, and rolls typically coming in 3-year intervals.
It may be that extra functionality will be added, such as compression, to include storage efficiency even further. It is also understood to be likely that 3PAR will start the process of adding a way of federating InServe arrays in a peer-level, self-governing, autonomic system that limits customers failure domains to a single InServ but enables multiple InServes to provide a single and shared pool of storage.
David Scott, 3PAR's CEO, differentiates this style of storage federation from that created by adding a layer of appliances above the storage arrays, such as EMC is espousing with VPLEX. That method adds complexity, means there is more to go wrong and enlarges the system failure domain.
A set of federating InServ arrays could be powerfully attractive to cloud storage providers looking for scalability, cost-effectiveness and lower management costs.
Referring to the bidding process, Scott said he might alter what his grandmother told him, and say: "Every cloud has a platinum lining." ®