I was working in the lab, late one night...
Learn about your software in a lab before you deploy it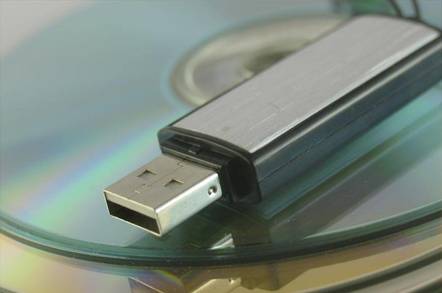 Sysadmin blog The most important message I have for those considering Office Communications Server is to take the time to play with it in the lab.
My experience with OCS prompted me to install it in a lab environment to see what it could really do, even though I had already installed it directly into a production environment as a replacement for Live Communications Server 2005. I learned a lot.
OCS contains many features you will wish you had tried before a user stumbled upon them in the wild and you realise you don't know how they work. Also, install OCS after Exchange 2010 and Server 2008 R2 domain controllers. Server 2008 R2 and Exchange 2010 nuke some of the AD information that OCS relies on. I started my domain with Server 2003 DCs and OCS, intending to add Server 2008R2 and Exchange 2010 later. Lesson learned.
I was really only looking for a corporate instant messenger with a few cute integrations with Office and SharePoint, but I realised that with enough effort I could route every bit of corporate communications through OCS. Not only that, it offered the ability to snoop and filter so many things, in so many ways, that Google must be green with envy.
It might have been possible to simply turn on the additional features, smile, and continue about my day; but given that we have moved our desktop environment into VDI and the cool features are multimedia-based, I would have had to completely rethink our desktop strategy. Based on this one product, I might have.
Properly configured, OCS offers me the ability to spawn an extension of the corporate PBX anywhere I can pass packets. I can do neat multimedia things with that station, remote control it, and share information in a way that even basic users of my environment could appreciate. What's more, I can do it all on a piece of computer hardware that costs less than the handsets for my corporate PBX.
Assuming your remote users aren't connecting to the network on a wet piece of string, you can connect users with laptops, WinMo phone or crackberries in a similar fashion. This alone would make my CTO go away for a while. This one application might have been worth it, despite all of the other enhancements - VDI being one - I would have to give up to roll it out.
The truth: my cynicism got in the way. LCS was a stinker in terms of unified communications. When I started planning my network upgrade, Microsoft was just coming off of Vista, Office 2007 and Exchange 2007. I wrongly assumed that anything Microsoft cranked out wouldn't be worth the hassle of more than a basic implementation.
Installation and maintenance headaches aside, I wish I'd given OCS a proper go before deploying it. Sometimes you have to give a new technology an honest chance before you can discover what it's really capable of. ®