Samsung X125 11.6in notebook
AMD's Athlon II Neo gets a mini-laptop outing
Review Computer manufacturers are well known for hyping up their products - "magical", indeed - but few actually fib. Samsung isn't telling porkies, but the sticker on its new X125 overstates with the best of them.
Two claims in particular struck me: "Fast booting" and "ultra-thin design".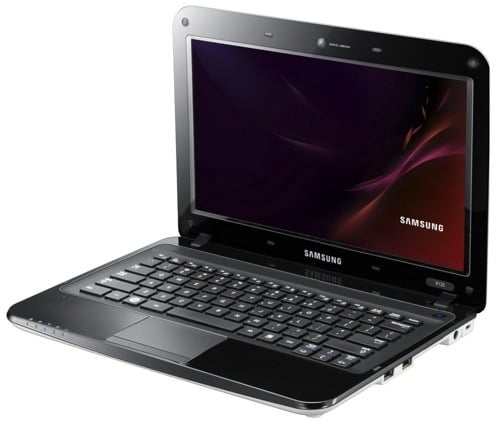 Samsung's X125: netbook plus
Good job Samsung didn't put 'fast processor' there too, or I'd really have to take it to task.
Now, Samsung's designers are well able to come up with slick-looking laptops, and the X125 is no exception. This is a very nice machine, visually. The matte white lid and base sharply contrast with the black shiny interior with its recessed, calculator-style keyboard and richly-coloured 11.6in, 1366 x 768 glossy display.
The X125's chassis curves in all the right places, with only the ports, on the right and left side, standing proud.
But "ultra-thin"? I don't think so. The X125 measures up between 25 and 31mm thick, in part thanks to the chunky 8850mAh, 66Wh battery. Yes, this machine is nice-looking, but it's no MacBook Air, Dell Adamo or Sony Vaio X. It looks and feels like what it is: an oversized netbook.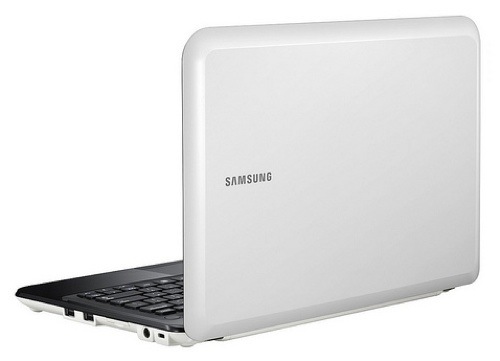 Stylish design
The X125 has been designed as a carry-anywhere machine - there's no optical drive, to keep the weight down - but which is capable of more vroom than a netbook: there's that 720p-capable display - and an HDMI port, incidentally - a full version of Windows 7, 3GB of DDR 3 memory and a laptop-class processor.