Citrix eats VMLogix for self-service clouds
Virtual switches coming to XenServer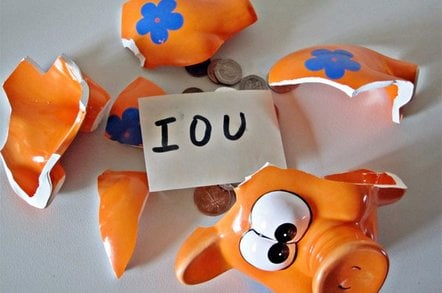 On the opening day of VMware's VMworld virtualization and cloud extravaganza in San Francisco Monday, rival Citrix Systems fired off the first salvo of the most recent battle between the two companies over who can build a better cloud by announcing its acquisition of privately held VMLogix.
The financial terms of the VMLogix deal were not divulged; the transaction is expected to close sometime during the third quarter, which ends in a month's time.
It's a wonder why VMLogix has not long since been acquired by Citrix, which badly needed lifecycle-management software for XenServer virtual machines. As El Reg previously reported, Citrix tapped VMLogix's LabManager, which did VM jukeboxing for VMware's ESX Server and ESXi hypervisors, to become the preferred tool for managing a catalog of Xen and Hyper-V VMs as part of the Essentials for XenServer and Essentials for Hyper-V management tools sold by Citrix.
Because of this, Citrix won't have any product integration woes as its absorbs VMLogix, since it was already the lifecycle tool of choice for XenServer and the Citrix OpenCloud platform, a souped-up version of the Xen stack with virtual switching, orchestration, and other functions not in the base hypervisor and aimed at automating private and public compute clouds.
In the wake of VMLogix getting the Essentials bundling deal with Citrix (and by extension Microsoft), LabManager (for making and cataloging VMs) and its related StageManager (for deploying, tracking, and mothballing VMs in production), VMLogix was talking about supporting the then-separate versions of the Xen hypervisors from Oracle and Sun Microsystems (Sun's is now dead), and were mulling what to do about KVM.
Support for Hyper-V Server 2008 R2 and ESX Server 4.0/ESXi 4.0 was added with LabManager 3.8 in August 2009, support for Amazon EC2 virtual server slices was added a month later, and support for Red Hat's embedded KVM in Enterprise Linux 5 as well as its free-standing Enterprise Virtualization (RHEV) hypervisor were added for LabManager.
The main premise at VMLogix was for LabManager and StageManager to do lifecycle management for any production hypervisor customers were asking for — and to make money. And Citrix, which has always embodied "co-opetition" in its partnership with Microsoft, will no doubt try to use the VMLogix tools to position its OpenCloud platform as a better, more open alternative to managing ESX-based clouds — even better and certainly more open than vSphere, which doesn't manage anything but ESX server slices and their storage and networking.
VMLogix was founded in 2004, and is actually a spinout of a software company called Trilogy, with private equity financing from Bain Capital. The company's first round of financing came to $3.5m, and while the company never provided financial details on the OEM arrangement with Citrix for the addition of LabManager and StageManager to the XenServer stack, the company said that it made enough money off the deal that it didn't have to pursue additional financing. The company has said that the Citrix deal allowed it to double its customer base and its revenues in 2009, and that it now has hundreds of customers worldwide.
Wes Wasson, chief strategy officer at Citrix, said that VMLogix will be the foundation of the cross-platform, self-service cloudy management tools sold by the company to support a wide variety of hypervisors. Some of the LabManager and StageManager features relating to self-service are going to be bundled into the freebie XenServer Express hypervisor. The richer functionality will come in XenServer Enterprise and Platinum Editions, of course, and will also be part of the OpenCloud platform.
OpenCloud was formerly known as Citrix Cloud Center, and before that was called XenServer Cloud Edition. At last year's VMworld extravaganza, the open source Xen community, which is controlled by Citrix, rolled up and rolled out an open source DIY cloud management kit called the Xen Cloud Platform, which is a cloudy infrastructure framework into which you plug hypervisors and deployment and management tools (such as Eucalyptus) to create virtual server slices and manage them. Service providers and HPC labs like open source code, and they also like to hack together their own stuff — which is why the Xen Cloud Platform was launched in the first place.
Commercial businesses don't care so much about open source, but they do want a complete product with support from as few vendors are possible, and they really want to be Unitarian about it — there can be no more than one tech-support contact. That is what the OpenCloud product from Citrix is about.
The one thing that the Xen stack has been missing is a virtual switch, something that Cisco Systems has with its Nexus 1000v and that VMware embedded in its vSphere 4.0 product last year. The open Xen Cloud Platform embraced the Open vSwitch alternative, which is being distributed under an Apache 2 license.
Open vSwitch is used to virtualize network connections within a hypervisor, which is in contrast to the closed source distributed switch controller that Citrix sells with its for-fee versions of the Essentials for XenServer stack, which orchestrates network connections between distinct hypervisors in a network of machines.
Wasson said in a briefing that the commercial-grade OpenCloud platform will embrace the Open vSwitch virtual switch, and that Citrix would go one step further and adopt the OpenFlow switching protocol, introduced in December 2009, that is run out of Stanford University and that has been adopted by Cisco Systems, HP, Juniper Networks, and NEC in their switching products. This stands to reason, since Open vSwitch was designed to implement the OpenFlow protocol. Open vSwitch can run inside of Xen or XenServer, KVM, or VirtualBox and virtualize the network connections of virtual machines supported by the hypervisors.
Citrix is also talking up the ability of the OpenCloud stack to integrate with the OpenStack cloud fabric controller being co-developed by NASA's Ames Research Center and Rackspace Hosting. With the integration, companies that deploy both OpenCloud and OpenStack to manage some of their clouds will be able to manage both from the XenCenter console, according to Simon Crosby, chief technology officer for the cloud division at Citrix.
"The simple EC2, S3, and EBS model is not rich enough for enterprise customers," explains Crosby. Some customers will want OpenStack for orchestrating their clouds, but there is still a need for other functions that hang off that management framework, including the hypervisors and virtual switching, which XenServer and OpenCloud can provide, as well as network and application acceleration, which come through Citrix NetScaler and Branch Repeater physical and virtual appliances.
One more interesting thing: Crosby says that Citrix is working with Cisco to get the Nexus 1000v virtual switch ported from ESX Server to run inside of a Xen virtual machine. This will probably take longer than getting the VMLogix self-service and Open vSwitch bits into the next release of XenServer. ®
Sponsored: What next after Netezza?