HP tops Dell's offer for 3PAR
Poker pot reaches $1.8bn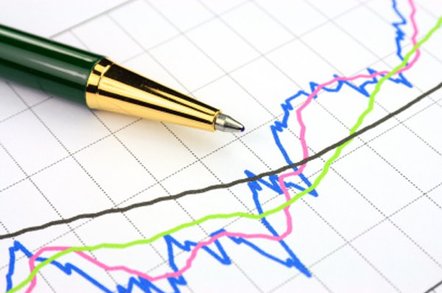 HP upped the ante in its battle with Dell last night- outbidding the direct seller's $24 a share offer for 3PAR with an offer of $27 a share - valuing 3PAR at $1.8bn.
This is the fourth bid on the table as Dell and HP slug it out to gain control of 3PAR, the maker of highly-automated, virtualised and very efficient enterprise storage arrays. Dell does not have such a product class in its line-up and needs it to improve its ability to sell entire systems to big businesses and cloud computing service providers.
HP has an OEM'd array from Hitachi, the USP-V, rebranded as the XP, for enterprise use. The boss of its Enterprise Servers, Storage and Networking division, David Donatelli, says that this deal will continue with 3PAR's InServ products enabling HP to sell better to cloud service providers and some enterprise customers.
He claimed: "Not only is our offer superior to Dell's proposal, HP remains uniquely positioned to execute on this combination given the number of synergies between the two companies."
Stifel Nicolaus analyst Aaron Rakers said he sees "a bifurcation going on in the high-end enterprise storage market between (1) traditional proprietary transactional-based storage architectures and (2) standards-based cloud optimised architectures".
Dell made an agreed bid for 3PAR on August 16th, worth $18/share, valuing the company at $1.15bn. Ten days later, after bid and counter bid, that value has shot up to $1.8bn, a $650m jump in value.
Both Dell and HP have a strong desire for 3PAR and, with this significant raise, HP is signalling that it's prepared to stay the course in its contest with Dell. Some observers think that a $2bn bid is now feasible
However, Rakers said: "It is now less likely that Dell will return with a competitive bid for 3PAR."
Dell spokesperson Jess Blackburn was reported as saying: "Well take some time, assess the situation and act in the best interests of our customers and shareholders."
3PAR's hiring of Frank Quattrone's Qatalyst Partners as its financial advisor has certainly worked, raising its worth and delivering cash value to shareholders and those 3PAR executives holding shares and stock options. ®