Half a hero biscuit for Microsoft
Enjoyed installing OCS? Good, you may be reinstalling soon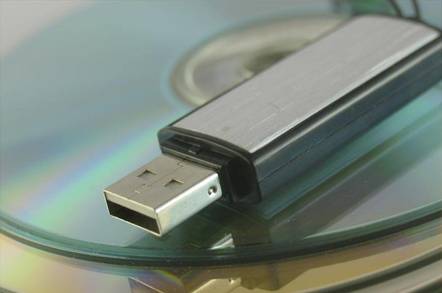 Sysadmin blog Neat as it is, Office Communications Server (OCS) is complicated. It has grown beyond being one application server into a collection of interlinked but separate application servers, each with their own requirements.
There is a front-end server component, Web Conferencing, A/V Conferencing, Application Sharing, Communicator Web Access, and a third-party application add-on server that runs components like Microsoft's Response Group Service. Each of these is their own entity with their own requirements. Each is capable of working or breaking entirely independently. The latest version of OCS also predates the current generation of Microsoft server products so, if you install things out of order, it all blows up.
In its incarnation as an instant messaging extension to Exchange it was a tickbox install with not much thought required. Live Communications Server 2003 was more complicated, but still something that I could install over lunch. This contrasted with the mental suck that resulted from Live Communications Server 2005 (LCS2K5).
LCS2K5 was one of the most miserable products I have ever had the misfortune to administer.
I have been through the fire thrice: by the third time I had caught on that putting this thing inside a virtual machine was a good idea. That way, when it blew up, I could restore a working copy. 

A chunk of the blame goes to Windows Server 2003's numbingly awful Certificate Services. Windows does not do certificates in a straightforward manner. Even putting the certificate problems aside, LCS had a lot of components. There was so much of it that "where to begin" was overwhelming.
Along came OCS, with a little wizard that abstracts all of the pain of Windows Certificate Services from you. Push button, receive bacon: I was impressed. The person at Microsoft who realised how miserable it was to fuss with Certificate Services - just to install a minor piece of server software - deserves a hero biscuit. It's an innovation which Exchange 2010 and IIS 7 thankfully share.
OCS is still an enormous suite. With that in mind, you would think that the OCS installer was modular. But while you can break components of OCS independently from one another, be prepared to reinstall the entire thing when you do. Similarly, if during the initial setup you install only some components, be prepared to live with your decision. Try to install others at a later date and the entire thing tends to die, requiring a complete reinstallation before it will cooperate with anyone.
My travails with OCS are similar to working with LCS2K5. We get licences with our Action Pack, so my CTO makes me use it, but it's too big and too complicated for what I want it to do. It takes a lot of setup, seems to need almost as much maintenance as Exchange, and is exceptionally fragile.
I can see the value of OCS: even with the basic presence integration into Microsoft Office, the application sharing and the basic SharePoint integration that we use it's miles ahead of a simple Jabber server or Skype client. But it fits a classic Microsoft pattern: fantastic if you are large enough to devote an administrator to it. Like so many products that Microsoft makes, there isn't a "dumbed down" version available for the SME.
Thus I am torn. For a really small shop looking for corporate instant messaging, the advice is easy: don't bother with OCS. Slap a jabber server together in 15 minutes and go have a cup of tea. For a large enterprise, OCS competes well against IBM and Cisco, and you'd be foolish not to consider it. The mid-market - folks like us who are too big to use Microsoft Small Business Server but too small to devote people to specific application servers - are left out in the cold. Again. ®