HDS exec launches vicious attack on IBM storage exec
Slams ex-colleague as 'egotistical, greedy and arrogant'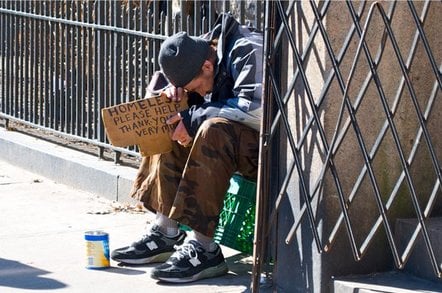 A senior Hitachi Data Systems executive has launched an extraordinarily aggressive attack on IBM Fellow Moshe Yanai, the inventor of EMC's Symmetrix platform and pioneer of XIV and Diligent, both companies which IBM bought.
Yanai has been working for IBM, as an IBM Fellow, since the XIV purchase. However, there have been persistent rumours that he has left Big Blue, or been ejected.
Pete Gerr is HDS' director of strategic and solutions marketing and was once employed by Data General in the CLARiiON storage array product area. DG was bought by EMC and Gerr worked at EMC for a while before moving on to HDS.
He blogs that Yanai, who was heading the EMC Symmetrix enterprise storage team at the time, fought against CLARiiON at every opportunity. Gerr says: "Moshe personally fought to kill the acquisition of CLARiiON because it was a threat... He (allegedly) did everything he could to stop the acquisition and everything he could to poison whatever cooperation between CLARiiON and EMC sales teams there was once it was a done deal."
Yanai allegedly couldn't or wouldn't see that the Symmetrix couldn't be downsized to fit the mid-range space where a dual controller, modular design was needed, not the monolithic architecture embodied by the then Symmetrix.
According to Gerr, Yanai was "greedy, arrogant and blinded by his egotism. A couple years later, he left EMC, and "a roar of applause (and perhaps some shattering glass or breaking of chairs) was heard throughout the hills of Hopkinton that day even while the propellers of Moshe's helicopter sped off over the tree tops of South Street." His departure was attributed to the then incoming CEO Joe Tucci, about which Gerr comments: "[It was the] best thing Tucci ever did after buying VMW (VMware), IMHO."
Gerr's blog was triggered by an email from "a trustworthy industry friend" that "stated, after months of increasing rumours of trouble, Moshe had in fact left IBM, or been asked to leave, after a "disagreement with management as to the future direction of XIV".
He says that Yanai's XIV is a toy, not a real enterprise storage array, and that Yanai has been pushing it down the throats of everyone he meets at IBM and not working to position it as complementary to IBM's other storage products: "This apparent departure comes after months of mounting evidence that XIV had never lived up to the inflated expectations Moshe had promised leading up to and since XIV's acquisition.
"Further, since the acquisition, the incoming XIV team and the existing IBM teams had never integrated well and in many cases ended up competing with each other for the same customers and deals, largely at Moshe's bidding - we at HDS love that, by the way."
The attack on Yanai then turns into an attack on the XIV product and Gerr says it's "NOT ready for the prime time enterprise, Tier 0, Tier 1 production applications. Moshe's ego, arrogance, and perhaps his reaching for "one more golden parachute" got the better of him - he oversold XIV's potential to IBM and then couldn't deliver".
Gerr writes about "perpetually late roadmaps, features and functions never showing up, and promises never kept," and "XIV's alleged data corruption and unpredictable performance".
Gerr is not an uninterested or neutral observer and is fighting for HDS's products here. The data corruption point was refuted by a user comment on Gerr's blog, which said the user had personally experienced HDS AMS array data corruption but never heard of XIV arrays, more than 3,000 of which are in use, corrupting data.
IBM was asked to comment on the matters raised by Gerr's blog, but has so far been unable to do so. ®
Sponsored: Detecting cyber attacks as a small to medium business