Server recovery picks up steam in Q2
High end waiting for the lift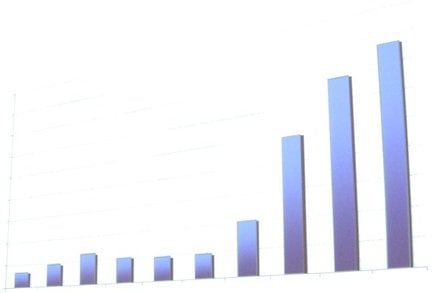 The recovery in the server business is building momentum, and the box counters at IDC believe that server makers peddled and pushed $10.9bn in aluminum, tin, and iron in the second quarter of 2010, an increase of 11 per cent compared to last year.
Those revenues were driven substantially by increasing shipments of x64-based servers in the volume and midrange space, and in spite of some major product transitions that hurt sales among several of the biggest server sellers.
IDC believes that overall server shipments were up 23.8 per cent in the second quarter. While IDC did not provide a number for overall shipments, the company did say that x64-based servers had a 25.8 per cent increase in shipments, to 1.8 million units, and revenues rose by a very good 35.3 per cent, to $7bn. Average selling prices in the x64 server space are therefore rising even as ASPs for other architectures are falling.
IDC's report card for the server market in the second quarter shows that sales on RISC, Itanium, and CISC chips used in proprietary midrange and mainframe gear fell by 16 per cent in the quarter, to $3.9bn. This is the fifth quarter in which non-x64 systems have declined.
By vendor, IDC reckons that Hewlett-Packard was top dog again this quarter, after knocking Big Blue from its throne in the first quarter. HP had $3.53bn in server revenues in the second quarter, up 26 per cent from a year ago, and it did so even as its Itanium-based servers took it on the chin as customers awaited the new Integrity blades and Superdome quasi-blades.
These new Integrity and Superdome machines, whch launched in April, are based on Intel's quad-core "Tukwila" Itanium 9300 processors. Integrity blades started shipping in volume in June, and the Superdome machines were not expected to start shipping until the second half, and it is looking like mid-October or so.
IBM, thanks to Power7 and mainframe server transitions, saw a 3.2 per cent decline in Q2, to $3.24bn in aggregate server revenues. It will be interesting to see what happens in the third and fourth quarter, when new System z196 mainframes and entry and high-end Power7 machines are shipping.
Considering how much server revenue has been lost so far in 2010 and what must be pent-up demand since last summer for mainframes and Power7 boxes (everyone knew new boxes were coming this year), IBM should have a stellar fourth quarter - if the global economies hold. And even if IBM does have a decent Q3 and a great Q4, that doesn't mean the IT market has not downshifted one more gear toward expanded use of x64 iron in places where RISC, Itanium, and mainframes used to get more sales.
No matter what, there was still $3.9bn in revenues coming from a relatively thin number of server shipments not having anything to do with an x64 chip, and that number could probably climb a bit higher in coming quarters, returning to something resembling normal. This is still real - and good - money for IBM, HP, Oracle, Fujitsu, and a handful of other players.
"IDC continues to see widespread infrastructure refresh occurring across all geographies," said Matt Eastwood, group vice president of enterprise platforms at IDC, in a statement accompanying the figures. "While much of this refresh is occurring first in x86-based servers, IDC expects the recovery to extend to Unix and mainframe platforms in the second half of 2010. That said, it is clear that a wave of migration is also occurring as customers broaden their deployment of x86-based servers to a wider range of workloads."
That sounds like a downshift to me, and it is what I expect to happen as well. The new normal for proprietary midrange and mainframe systems and for Unix systems is going to be at a lower level than before the economic meltdown. This is what recessions do.
Dell, which has only ever sold x64-based servers, rebounded smartly in the second quarter, according to IDC, with server revenues up 36.5 per cent, to $1.66bn, allowing the company to grab nearly three points of market share.
Oracle remains a distant third in the server racket after buying Sun Microsystems in January, but the tourniquet that CEO Larry Ellison put on the compound fracture seems to have stopped most of the bleeding, with Oracle's sales down only six per cent in the second quarter, to $938m. Fujitsu, which partners with Oracle on Sparc-based systems, rounded out the top five, with $368m in sales, increasing 7.9 per cent.
Other vendors didn't quite keep pace with the overall market, rising only 4.2 per cent, to an aggregate of $1.13bn in server sales in the period. The server market is a lot less diverse - and in some ways, a lot less vibrant - than the storage racket.
By system type, volume systems (those that cost under $25,000) showed the third consecutive quarter of growth, and sales of these systems (regardless of chip architecture) rose by 31.7 per cent in the second quarter. High-end machines, which cost $250,000 or more, had a revenue decline of 27.2 per cent in Q2, which is expected given all the transitions at IBM, HP, and Oracle; that was the seventh consecutive quarter of decline for high-end servers.
The midrange market, bolstered by IBM's Power7 midrange machines (launched in February), HP's Integrity blades, a recovering Oracle/Sun, and a slew of servers based on Intel's Xeon 5600 and Xeon 7500 processors from all the server makers, showed some life in the second quarter, with revenues up 15.6 per cent.
IDC takes a stab at estimating how machines did based on the primary operating system installed on them, and once again IDC says that the Windows platform is the undisputed revenue leader. Windows-based servers saw a healthy 28.2 per cent shipment growth in the quarter, but revenues only grew 6.7 per cent, to $5bn flat. Looks like there are some stingy server budgets in IT Land, even if there are a lot of budgets.
Windows-based machines are at the same revenue peak today that Unix boxes were a decade ago at the height of the dot-com boom - meaning in excess of 45 per cent and trying to kiss 50 per cent but not getting lucky.
By contrast, Unix-based machines had a 7.3 per cent revenue decline in the second quarter, to $2.9bn, but were up 3.9 per cent sequentially from the first quarter, which shows the situation is improving. Linux-based servers accounted for $1.8bn in revenues, up 30.1 per cent and growing faster than Windows again as they were ahead of the meltdown.
Blade-based systems added up to $1.6bn, up 40.3 per cent year-on-year and now comprising 15 per cent of the overall server market in terms of sales. Blade server shipments were only up 13.6 per cent, and it looks like companies are buying fatter blade servers now that vendors have started making them. ®