HP bangs on glass as 3PAR marches to the altar
Shane Robison shouts 'NOOOOOOOOO'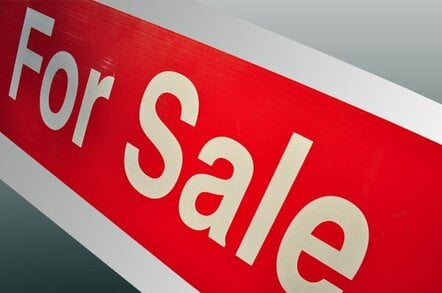 If 3PAR decides the HP re-bid is a superior offer it is going to give Dell three days to come up with a better acquisition offer or be jilted.
Dell made an agreed $18/share offer for 3PAR on August 16, after HP refused to raise its first bid on August 1. 3PAR and Dell were then set to walk to the altar with an agreed merger, as it is called in their filings, until HP, re-energised like the graduate Benjamin in that movie, suddenly re-appears and shouts down from the balcony at the back of the church to Elaine (David Scott of 3PAR) with a better offer, and Mrs. Robinson (Dell) says: "It's too late."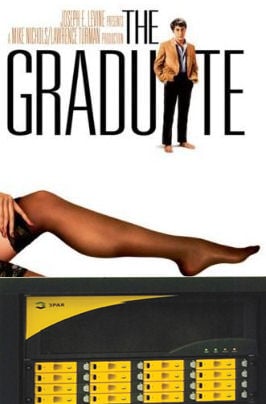 Only … it's not. 3PAR and its financial advisor, Qatalyst, run by the canny Frank Quattrone, have determined that the upgraded HP bid may well be a superior offer, as referenced in the Dell-3PAR merger documents, and will "engage in discussions and negotiations with HP regarding its unsolicited acquisition proposal … promptly," to determine if it actually is superior.
It's noteworthy that Shane Robison, HP's chief strategy and technology officer, has sent 3PAR "a proposed merger agreement between HP and 3PAR, which was substantially the same as the merger agreement between 3PAR and Dell except that it did not contain any termination or other break-up fee provisions."
In other words it's probably now down to money alone and 3PAR is saying to Dell that it has to beat HP's offer to progress it's bid; piss or get off the pot effectively.
For now 3PAR will continue recommending that its shareholders accept the Dell offer, but is, subject to it determining that the renewed HP offer is actually superior, going to point the HP gun at Dell's head, giving it "three business days to negotiate an amendment to its Merger Agreement with 3PAR," once 3PAR says the HP bid is kosher.
If Dell comes back with a superior offer then 3PAR will return to the altar. If not, and the HP bid is finally determined to be a superior offer, then David Scott will take his company into the arms of that currently headless behemoth. Over to you Mrs. Robinson.
According to Bloomberg Dell is preparing to raise its bid.
Memo to David Scott: HP happens to need a new CEO by the way - only joking. ®