Sony shows continuous autofocus DSLRs
Alpha 33, 55 unveiled
Sony's second blast of digital SLR-age this morning involves a pair of low-end Alphas - A33 and A55 - that use what appears to be a half-silvered mirror in place of the usual DSLR moving mirror to improve the way the cameras can autofocus moving objects.
It also makes the camera smaller, said Sony, since a full mirror box isn't required.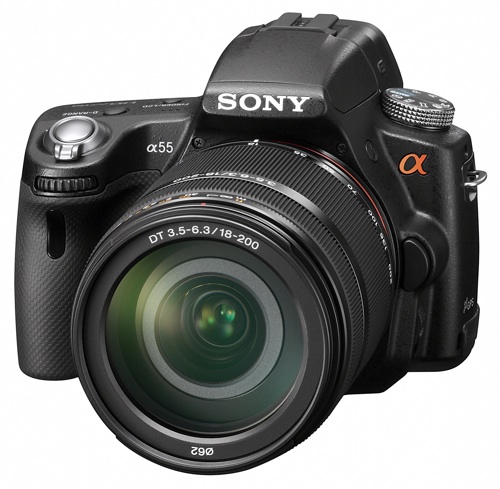 The semi-silvered mirror ensures light passes through to the sensor and is reflected into the phase-detection autofocus sensor, ensuring both are 'exposed' simultaneously. The upshot: subjects stay in "sharp focus" when you're shooting 1080p HD video - which both cameras provide - and, on the A55, 10f/s continuous shooting. It's 7f/s on the A33.
The A55 has a 16Mp sensor - the A33's is 14Mp. Both can shoot 1080i HD video in AVCHD format, or 1080p in MP4. They have 3in, 921,000-dot moveable LCDs.
There's no word on pricing, but the A33 and A55 are expected to go on sale, respectively, this month and next. ®