Microsoft hit by cloudy downtime in US
Two-hour outage for some hosted services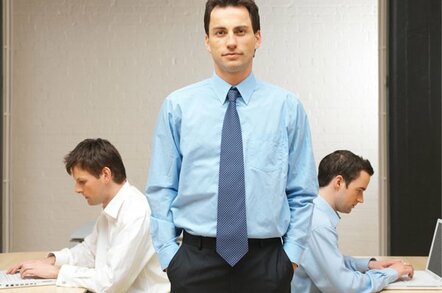 Microsoft suffered a two-hour long outage of some of its hosted software services in North America yesterday.
According to an IDG report, the company was hit by a performance issue at one of its data centres on Monday.
The downtime led to customers being unable to access some of Microsoft's Business Productivity Online Suite and other cloud services between 8.30am and 10.45am US Eastern Time.
"The outage was caused by a network issue that is now fully resolved, and service has returned to normal," Microsoft told IDG.
"During the duration of the issue, customers were updated regularly via our normal communication channels. We sincerely apologise to our customers for any inconvenience this incident may have caused them."
MS punters had been warned to expect dips in performance and "timeouts" with some of its hosted services, including BPOS, cloud-based versions of Exchange and SharePoint, Office Live Meeting and Office Communications Online. All of those services for enterprise customers come with a 99.9 per cent up-time guarantee.
Microsoft's admin centre, sign-in app and other online services also suffered due to the outage.
Just last week Redmond's volume licensing site, which it relaunched in December, once again had a little lie-down after a planned weekend update overran.
The company has been making plenty of noises about cloud computing and how it wants more customers to adopt its hosted services, but outages like these won't help convince stubborn businesses to look skywards yet. ®
Sponsored: Your Guide to Becoming Truly Data-Driven with Unrivalled Data Analytics Performance