Malware protection for the rest of us
Home and small businesses out in the cold on DNS blacklisting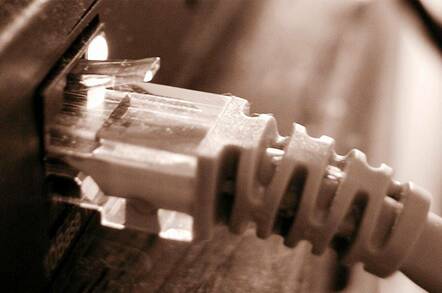 Sysadmin blog I have been writing about ways of dealing with web-based malware threats: my last blog focused on DNS blacklists. The basic idea is sound; but not in all cases. Roaming users, home users or simply smaller organizations that don't host their own local DNS would all be left out in the cold.
Most IT professionals look for DNS-layer security for home using OpenDNS. OpenDNS has made a name for itself providing a feature-rich alternative to the traditional DNS system. The lack of malware protection on the affordable tiers is disappointing, but you may find the parental filters more than make up for it.
In order to enable category filtering, parental controls or many other features of OpenDNS you must create an account. Account types vary from the ad-supported free version to a $2000-a-year Enterprise offering. All versions of Open DNS offer basic content filtering (based on categorizing domains), typo correction, as well as phishing and botnet protection. Sadly, the critical malware protection is available only to Enterprise subscribers.
Neustar is a competitor offering paid-for UltraDNS and free DNS Advantage. Similar to OpenDNS, UltraDNS offers almost every DNS feature imaginable while the free offering is strictly bare bones. OpenDNS focuses on basic safety measures, but DNS Advantage focuses on the DNS lookup speed increases the service can offer. The web site claims DNS blacklist integration is "coming soon."
Searching about for an alternative, I discovered a great one from an unexpected source. Apparently Symantec is going into the DNS business: it is in beta with a service called Norton DNS. Norton DNS uses Symantec's exhaustive Safe Web database. This is the database that underpins most of Symantec's security efforts, and brings together the results of its anti-malware research, anti-spam efforts and many more. Non-commercial efforts like malwaredomains.com, while highly useful and accurate, simply won't be able to compete with the volume of information Safe Web offers.
Currently it is free for non-commercial use, and takes nothing more than pointing your DNS client at the servers. (Currently 198.153.192.1 and 198.153.194.1). If you prefer not to muck about with network settings, Symantec has provided client software for both Windows and OSX. The client software acts as a local DNS repeater allowing you to bypass restrictions that may exist in using off-network DNS providers.
Like any new service it is missing features; OpenDNS allows you to filter categories of domains or use parental controls, and Norton DNS doesn't have this yet. But Symantec has been paying attention to the rise of the smartphone and even explains how to use the service when using Wi-Fi from your mobile. Acknowledging that malware extends beyond the traditional PC is a promising sign.
If you are a home or small business user, services like Open DNS, Norton DNS or DNS Advantage are an important part of web security. Individuals and smaller organizations often don't have the time to integrate services such as malwaredomains.com into a DNS infrastructure that most likely isn't even locally administered. I was disappointed in both OpenDNS and DNS Advantage for not including real-time DNS blacklist information; while they offer many other features, the one I consider critical is missing. Norton DNS, on the other hand, is impressive. I will be interested to see what the future holds for it. ®
Sponsored: What next after Netezza?