Nokia intros keypad, touchscreen combo candybar
X3 revamped
Nokia has revamped its X3 sliderphone as... a candybar.
Yet like previous X3 - reviewed here - the new "Touch and Type" version has a touchscreen - the first time the Finnish phone giant has placed touchscreen and keys on the same part of a phone, the company claimed.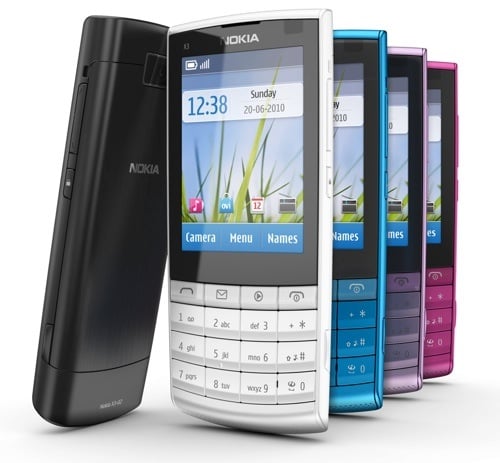 "We've designed the Nokia X3 to be a touch and type device because typing is ideal for SMS and social networking where fast and frequent input is needed, while touch is ideal for functions such as setting alarms, smooth browsing and controlling applications like music and games," Nokia's handset head, Mary McDowell, said.
The X3 also packs in 3G, Wi-Fi, a 5Mp camera and comes with a 16GB memory card. It'll set you back no more that €125 (£103) before VAT gets added and any operator subsidy is subtracted. It'll go in sale before the end of September. ®
Sponsored: What next after Netezza?