MS to Kinect up UK in November
Motion control and more
Microsoft's Kinect will come to Blighty on 10 November, the Xbox maker revealed this morning.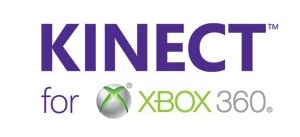 The announcement, made at the Gamescon show, says it all - you know the rest: Wii-style motion control for Xbox 360 with added webcam-filmed put-you-in-the-game and player tracking elements. You get voice and gesture control too.
Kinect's launch will see the arrival of 15 titles able to make use of the tech, including Kinect Adventures, a showcase for what the system can do.

XBox 360 users can buy the Kinect / Kinect Adventures bundle for £130. Kinect will also be bundled with the upcoming 4GB Xbox 360 for £250. Games cost £40. ®