London Tube app adds Augmented Reality
Directed by a live consumer compass
The TFL-licenced London Tube app for iPhone has launched a feature that directs customers to points of interest on a map by adding familiar Layar-style markers on their iPhone live view.
As well as standard transport locations like tube stations and bus stops, it's now possible to locate London Cycle Hire Docking stations and many other points of interest within a 1km range.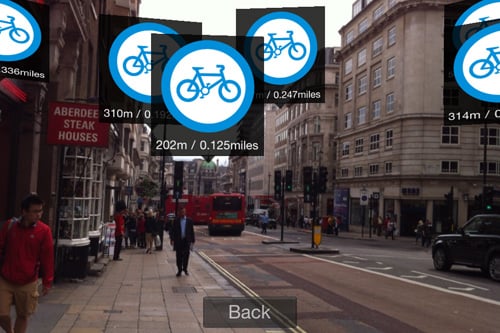 As seen above, these can then appear as markers over the iPhone live view.
To use the feature, first download the London Tube app and add the Point of Interest packs you desire, Food & Drink, Leisure, Attractions or Accommodation. FYI, the Cycle Hire docking stations are a part of the Leisure pack.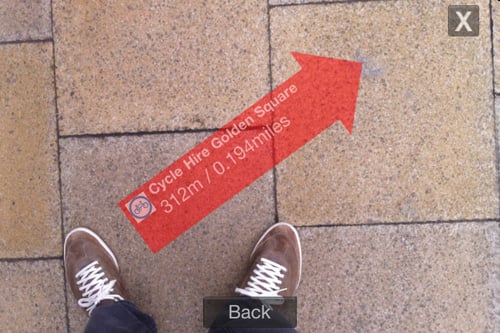 While these maps are available to all users, the Augmented Reality feature will only work for those with the 3GS or iPhone 4.
Each pack is available as an in-app download that costs 59p.
Alternatively, use the Layar app and its TFL Cycle Hire layer, which offers a near identical service for free.®
Sponsored: Your Guide to Becoming Truly Data-Driven with Unrivalled Data Analytics Performance