Private lessons
A secure browser means a happy sysadmin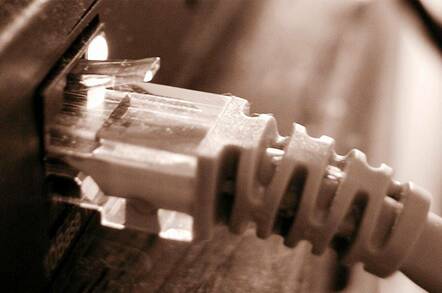 Sysadmin blog Securing your browser is not an easy task. There is a lot to understand about how a modern web browser works, and what about them leaves us vulnerable to malware, privacy threats and other attacks. The browser itself is not the only problem; browsers play host to software such as Flash or PDF readers that are vulnerable to attack too. So familiarity with the most common defensive tools is vital if you want to browse the web.
Perhaps one of the greatest browser extensions of all time is Web Of Trust (WOT). It works with all major browsers. It is one of the few examples of "crowdsourcing" I have seen that actually works.
The basic principle is simple: everyone with WOT installed can see the rating that other WOT users give to a site, and use a simple interface to add their ratings to the database. 

WOT not only provides you an easily visible rating (using colored circles) of the website you are on, but also rates search results in popular search engines like Google. Hyperlinks that take you away from the site you are on will have a WOT circle on them indicating the level of confidence the hive mind has in the destination site's trustworthiness. If you install no other add-on, I encourage you to install and use this one.
Advertisement blocking extensions (adblocks) are fairly controversial. Given the increasing prevalence of malware using (non-text) advertisements as an infection vector, they may be necessary. For an idea as to how controversial I direct you to a recent article on Ars Technica, plus the 2031 comments. Everything that can be said about the subject has been said there.
If you choose to install an adblocker, they are available for all major browsers: IE, Firefox, Chrome, Safari and Opera.
I prefer the less drastic alternative of Flash blocking to an all-out adblock. Flashblocks, in essence, prevent flash objects from loading on a webpage until you explicitly click to allow them. It's important because Flash is a huge vector for infection.
It blocks non-advertisement based flash in addition to the flash an adblock would catch. If you choose to support the websites you visit by allowing advertisements, Flashblock also offers the opportunity for text-based ads to display while blocking far more dangerous flash-based ones. Flashblock is available for every major browser: IE, Firefox, Chrome, Safari and Opera.
Browsers that serve as the bridge between our personal systems and those belonging to other people can lead to privacy problems. Blocking the most obvious candidates (such as Flash) will help to prevent malware installing itself onto your computer and stealing your passwords or sensitive documents.
There are privacy concerns that stretch beyond malware however, and this is where addons such as the Targeted Advertising Cookie Opt-out (TACO) come in. TACO, Beef TACO, Ghostery, Better Privacy and other similar programs can help prevent advertisers – or anyone else – from tracking your movements online.
When it comes to these extensions, all browsers are not made equal. Firefox comes out head and shoulders above the rest. If you are worried about privacy, then the dearth of comprehensive privacy protection extensions for other browsers leaves no option.
IE7Pro deserves an honorable mention. Despite the name, it does support IE8. While primarily focused on interface enhancements designed to bring IE on par with other major browsers from a usability standpoint, it is equipped with a competent adblock.
All of the browser extensions discussed above are minimally intrusive. The extensions form the bare minimum defences that you should consider before using the web. But there remains one extension that we haven't discussed – NoScript – that will require an article all its own. ®