LG Cookie breaks into UK
Touchphone crumble
LG Electronics has launched the Cookie Series, a range of brightly coloured phones aimed at the youf generation.
Each Cookie comes with a touchscreen QWERTY keyboard, which claims to allow "easy texting without the bulk of a physical keyboard". Hmm, does anyone actually prefer touchscreen typing?
As with many phones aimed at first-timers, the Cookie series come with dedicated social network support and instant messenger. With a two tone design and cartoony UI, other features include an FM radio, 3.5mm headphone jack and microSD slot.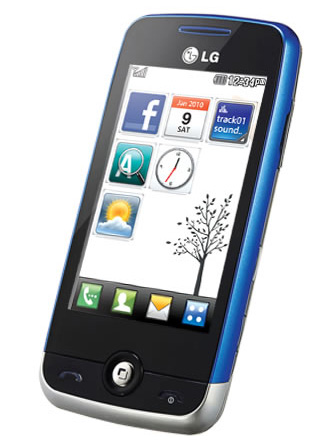 Can you get them chocolate chipped?
Customers have the choice of three handsets:
LG Cookie, the more compact of the three, comes with a 2.4in screen.
LG Cookie Style has a 2.8in screen and is available in a range of colours with accents on the front button panel.
Finally the LG Cookie 3G, which takes the biscuit with faster connectivity and data transmission.
Pricing isn't available yet, but the Cookie Series will hit UK stores in September. ®